The Republic of Kenya Travel Information
Kenya straddles the equator in East Africa, bordered by Ethiopia and Somalia to the north, Tanzania to the south, Uganda and Sudan to the west, and the Indian Ocean running along the eastern coastline. For most viewers of wildlife programmes, it is the images of the open grasslands of the Masai Mara National Reserve that most people associate with a safari. In fact the very word, comes from the Samburu language and means ' a journey'. Kenya safari holidays are very popular with European and especially British Tourists and offer excellent value for money and superb game viewing.
Described as "the cradle of humanity", palaeontologists have discovered some of the earliest evidence of man's ancestors in the Great Rift Valley area.
Modern Kenya is a presidential representative democratic republic, whereby the President is both the head of state and head of government, and of a multi-party system.
Kenyan Geography
Kenya is a large country (582,646 km²), rising from sea level in the east across the Low Plains to the Central Highlands. The fertile lands of the Kenyan Highlands comprise one of the most successful agricultural production regions in Africa, famous for its fruit, vegetables and flowers which are shipped around the world. These 'highlands' are home to the highest point in Kenya (and the second highest in Africa) Mount Kenya, which reaches 5,199 metres, it is this that gives the country its name.
Wildlife in Kenya
Kenya has considerable land area of wildlife habitat, including the Masai Mara National Reserve, where Blue Wildebeest, zebra and antelope participate in a large scale annual migration. Up to 250,000 blue wildebeest perish each year in the long and arduous movement in their quest to chase the rains and fresh grass. The "Big Five" animals of Africa can also be found in Kenya: the lion, leopard, Cape buffalo, rhino and elephant. Populations of other wild animals, reptiles and birds can be found in the national parks and game reserves across the country with unique species such as the Gerenuk antelope, Masai giraffe and Grevi zebra in certain areas.
Best time to Visit Kenya
The climate varies across the country, it is hot and humid at the coast, temperate inland and very dry in the north and northeast parts of the country. There is however heavy rain between March and May, and light rains in November. The temperature remains high throughout these months due to its position on the equator.  However for anyone visiting the highlands around Mount Kenya, warm clothes are needed as evenings and night time can be much cooler at this higher altitude. This includes reserves such as Meru and Laikapia. Generally the best wildlife viewing months are during the dry season from late June to October.
Best Time to See The Migration
The wildebeest migration usually reaches the Masai Mara in July and remains until October when they move back to the Serengeti in Tanzania. Wildlife viewing is good year-round, but this can differ for some parks.
Getting Around in Kenya
Kenya is not a self-drive destination, roads are busy, not well maintained or sign posted, so best to leave the stress up to the local professionals. In Nairobi rush hour traffic means the capital grinds to a halt and it takes some creative driving and local knowledge to extricate yourself from the jams.
Most safari tours will be a combination of road transfers in comfortable, air conditioned mini buses and domestic flights which leave the hub of  Wilson Domestic Airport in Nairobi. This slightly chaotic base is where all of the light aircraft take off from, going to the various airstrips around the country which service the game reserves and individual safari camps. A few of the airlines operate circular routes that connect different reserves for example Laikapia onto Masai Mara. It should be noted that these operate in a strict anti clock wise route with the Mara last before returning with exiting passengers on their way back to Nairobi. For this reason, safari itineraries usually operate in quite a fixed way unless of course you charter your own plane.
Baggage allowance on these light aircraft is strictly regulated to a maximum  on 20kg but safari lodges often offer complimentary laundry services to compensate. If you arrive with excess baggage we can either arrange for storage in Nairobi or for the bags to follow by road.
Kenya High Commission in London
Tel: +44 207 636 2371
website: http://kenyahighcom.org.uk/
Population: 50.9 million (2018)
Capital: Nairobi
Area: 582,646 sq km (224,961 sq miles)
Major languages: Swahili, English
Major religion: Christianity
Monetary unit: 1 Kenya shilling = 100 cents
Internet domain: .ke
International dialling code: +254
Voltage: 230V
Plug size: British 13amp three pin plug
sources:  (Wikipedia, BBC, Worldmeters)
Let us help you plan your Kenya safari holiday or honeymoon, tailor-made to suit your interests and your budget. Call us on +44 249 5919 (UK) or +65 919 412 56 (Asia).
Best Time To Travel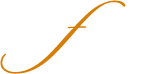 Email Us
info@outofafricatravel.com