Hi Our Hero!!
Just back from the most fantastic trip.
Boys had a brilliant time and all say thanks .
In no order.
Hotel upgrade…lovely rooms
Staff so helpful
Food brilliant ,  Henry Whites …exceptional
Hotel extras Bill so cheap for what we consumed!!
101 a brilliant restaurant
Pace of play brilliant
Courses great condition
Links still up there in our top 5 etc
Links lunch a treat as always
One of group had hole in one on 7th at Outeniqua
OUT OF AFRICA A GREAT COMPANY!!
Mr R, (UK)
These are just a few of the lovely emails and letters that we have received from past customers. We are very proud of the fact that many return year after year and that so much of our business comes from referrals. Thank you for taking the time to send us your feedback. It is all very helpful.
Dear Lucy
We have been back from our holiday in South Africa for a few weeks now and I had intended to get in touch sooner to let you know how fantastic everything was. Having been in the holiday business myself, I know that you generally only hear the negatives so I wanted to let you know how much we enjoyed ourselves. We could not fault any of the hotels and guest houses that you recommended to us. Possibly we would have liked an additional night in Knysna as we felt that we didn't get to explore the area, however we were time limited and it was an action packed holiday.
The icing on the cake was the Tuningi Lodge in Madikwe which was absolutely fantastic. The staff there really seemed to care, the food was amazing and the rangers full of amazing knowledge. We got to see the big 5 and the wild dogs and have some wonderful photos.
The only slight negative was the car hire as we struggled to get 2 x suitcases and 2 x golf clubs in the car but all in all we had the most fantastic holiday. Thank you so much for arranging it all for us and for your recommendations. Everything went as smooth as clockwork. It was certainly one of the best, if not the best holiday we have ever had and I will certainly recommend you and Out of Africa Travel to all of our friends.
Thank you once again.
Mrs J.K. (UK)
Its been a couple of weeks since we returned from SA and I thought I would just drop you a line to thanks you for ensuring that we had a most memorable trip and to give you some general feedback.
As you may remember we just managed to avoid the BA strikes and departed on time.
Cape Town was wonderful, clear blue skies and a beautiful Hotel. A great introduction and just enough time to acclimatise.
Flight to Nelspruit was fine though the transfer to "Jocks" was late. However on the way we did bump into a couple of Lions basking in the sun so we forgave him. Photo attached
Jocks was wonderful. The standard of accommodation was excellent and it was professionally run. Game drives were spectacular in more ways than one! We encountered a thunder and lightening storm one evening that was amazing. We returned drowned but with great memories.
Olivers was even better than we had anticipated and the added bonus of sharing a wedding with the lucky couple and being entertained by local dancers added to the spectacle. Golf was good and Leopard Greek a place to savour.
On to Shambalala. Truly magnificent. Beautiful accommodation, fantastic food and first class game drives ensuring that we saw all big five including Black Rhino and the elusive Leopard.
Hans Marensky was in a state of change and whilst the Golf was good the accommodation and overall service was more basic that we had found on the rest of the trip. However, we enjoyed the golf.
The return to the UK worked well for us and it was not until we landed at LHR that we realised how lucky we had been in getting back that morning just before shutdown.
Once again thank you for your support in arranging what was a most memeorable and spectacular holiday.
Out of Africa .. Out of this world! Lucy, thanks so much for such a great holiday, we were so blessed to have you as our guide. We all agree it was the best holiday we have ever had. Africa is amazing and the golf courses were superb.

E.W. (Raffles Country Club Group from Singapore)
Dear Lucy, I have just left a rambling message on your answerphone letting you know what an amazing holiday we have just had! 
It was brilliant from start to finish, just the best holiday ever, so thank you very much for putting it all together for us.
If you have any questions please do not hesitate to call our Africa team on +44 208 249 5919 (UK) or +65 919 412 56, (Asia) alternatively you can fill out our contact form.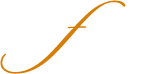 Email Us
info@outofafricatravel.com