Mauritius is an island nation off the coast of the African continent in the southwest Indian Ocean, about 900 kilometres east of Madagascar. Popular for beach holidays, golfing and honeymoons, the island  receives visitors from across the world.  In addition to the main island of Mauritius, the Republic includes the islands of St. Brandon, Rodrigues and the Agalega Islands. Mauritius is part of the Mascarene Islands, with the French island of Réunion 200 km to the southwest and the island of Rodrigues 570 km to the northeast.
Mauritius was uninhabited when the Dutch took possession in 1598. Abandoned in 1710, it was taken over by the French in 1715 and seized by the British in 1810. Mauritius attained independence in 1968, and the country became a republic within the Commonwealth in 1992.
Mauritius is renowned for having been the only known home of the Dodo, the famous flightless bird that became extinct by the end of the 17th century. Across the island you will find references and souvenirs to the Dodo.
The island has maintained one of the developing world's most successful democracies and has enjoyed years of constitutional order and has attracted considerable foreign investment earning one of Africa's highest per capita incomes.
Geography
Together with Réunion and Rodrigues, Mauritius is part of the Mascarene Islands. This archipelago was formed in a series of undersea volcanic eruptions 8-10 million years ago, as the African plate drifted over the Réunion hotspot. They are no longer volcanically active, and the hotspot now rests under Réunion.
The island of Mauritius itself is formed around a central plateau, with its highest peak in the southwest, Piton de la Petite Rivière Noire at 828 metres. Around the plateau, the original crater can still be distinguished from several mountains such as Le More and the iconic Rempart Mountain.
Climate
The local climate is tropical, modified by southeast trade winds; there is a warm, dry winter from May to November and a hot, wet, and humid summer from November to May. Anti-cyclones affect the country during May to September. Cyclones affect the country during November-April.
Visas
Most visitors will be granted a tourist visa valid for 3 months, free of charge on arrival. You must have 6 months validity in your passport from the day of arrival and a return airline ticket. Please check with your local High Commission before travel.
Getting Around
It is possible to hire a car or scooter on the island if you wish to explore by yourself. Public transport is difficult to use especially if you are staying at one of the coastal resorts. Most hotels can arrange day tours or a private driver/guide for you if you wish to spend a day sightseeing.
Country Information
Mauritius High Commission in London Tel: 020 7581 0294
www.london.mauritius.govmu.org
Population: 1.3 million (UN, 2008)
Capital and largest city: Port Louis
Area: 2,040 sq km
Major languages: English, French (both official), Creole, Indian languages
Major religions: Hinduism, Christianity, Islam
Monetary unit: 1 Mauritian rupee=100 cents
 Internet domain: .mu
International dialling code: +230
Voltage: 230V
Plug size: British 13amp three pin plug
(sources:  Oxford History of the British Empire, Wikipedia, BBC)
Our Mauritius golfing holidays and beach honeymoons can be tailored to be as relaxing or as exhilarating as you wish. Let us help you plan your next Mauritius holiday, tailor-made to suit your interests and your budget. Call us on +44 249 5919 (UK) or +65 919 412 56 (Asia).
Best Time To Travel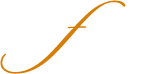 Email Us
info@outofafricatravel.com