South Africa is located at the southernmost region of Africa, with a long coastline that stretches more than 2,500 kilometres encompassing the two  Atlantic and the Indian oceans.
Climate and Landscape
South Africa has a generally temperate climate, due in part to it being surrounded by the two oceans. However, due to the size of the country, the climate varies dramatically, from the desert of the southern Namib in the farthest northwest to the lush subtropical climate in the east along the Mozambique border. From the east, the land quickly rises over a mountainous escarpment towards the interior plateau known as the Highveld. Cities such as Johannesburg and Pretoria are located on this plateau at an altitude of 1,750m above sea level. This results in hot summer temperatures but fresh, cold winters.
To the north of Johannesburg, the altitude drops beyond the escarpment of the Highveld, and turns into the lower lying Bushveld, an area of mixed dry forest and an abundance of wildlife. East of the Highveld, beyond the eastern escarpment, the Lowveld stretches towards the Indian ocean. It has particularly high temperatures, and is also the location of a large subtropical agriculture area.
The interior of South Africa is vast and rather flat in contrast to  the eastern coastline which is lush and humid with a semi tropical climate. The Western Cape, has a climate remarkably similar to that of the Mediterranean with wet winters and hot, dry summers, hosting the famous Fynbos ('fine-bush') Biome, a region rich in flora. This area also produces much of the wine in South Africa. This region is also particularly known for its wind, which blows intermittently almost all year. The severity of this wind made passing around the Cape of Good Hope particularly treacherous for sailors, causing many shipwrecks. Further east on the south coast, rainfall is distributed more evenly throughout the year, producing a green landscape. This area is popularly known as the Garden Route.
Best time to Visit South Africa
With such a varied climate, the optimum time to visit will depend on which areas you intend to stay in, or what you would like to see. High season for game viewing in the Kruger area tends to be after the dry 'winter' months of June-Aug and before the rain start in December. Temperatures during the day will be around 30-35°C in summer and pleasantly warm in the evenings.
For Cape Town, the weather starts to warm up from October and lasts through to about April, making these the most popular months, however this season can also bring the strong south easterly winds. Expect daily temperatures in the high 20-mid 30°C in summer but with clear skies, this can drop dramatically in the evening. Further along the coast, know as the Garden Route, the weather is less windy and more temperate, extending the season slightly. As you travel east along the coast temperatures rise.
Culture and Languages
South Africa is known for its diversity in cultures, languages, and religious beliefs, and eleven official languages are recognised in its constitution. English is the most commonly spoken language in official and commercial public life. South Africa is ethnically diverse, with the largest Caucasian, Indian, and racially mixed communities in Africa. Although 79.6% of the South African population is Black, this category is neither culturally nor linguistically homogeneous, as people within this classification speak a number of different Bantu languages, nine of which have official status.
Visas
Most overseas Nationals are issued with a 3 month Tourist Visa, free of charge, on arrival. You must have a minimum of 6 months validity on your passport from date of travel and 2 clear pages available inside the passport for visa stamps. You will also need to have a return airline ticket to prove your departure date.
Travelling with Children to South Africa
Any minors (under 18 years) that are travelling must have their unabridged Birth Certificate and if one parent or both is absent, they must also have a notorised letter of permission from the parent. If you are travelling with children, please speak to your agent or local High Commission for the up-to-date requirements. Without the proper paperwork, you will be returned to your country of origin.
Getting Around
South Africa is a popular destination for a self drive holiday, especially around Cape Town and the Garden Route. It is possible to self drive in the national parks such as the Kruger as well. There are hire car companies in all airports and large towns and cities.
Public transport is available from Cape Town and Johannesburg Airports into the city centres but for the most part it is not advisable to use public transport.
Taxis are available in the city along with Uber, we advise tourists to use taxis picked up from the rank outside hotels or which have been ordered for you by the hotel concierge. Reputable taxi firms have metered cars.
If you have booked a safari stay, your tour operator will include transfers to and from the airport/airstrip to your lodge. Whilst staying at the lodge all safari game drives are included and are conducted in lodge vehicles with a guide.
There are a number of low cost and regional airline which connect the larger towns and cities, Kulula, Safari and Mango all offer great deals. SA Airlink and SA Express are subsidiaries of South African Airlines and provide flights between the main tourist destinations in the country such as Kruger, Durban and Cape Town.
Private driver/guides are available between cities on the tourist routes, they tend to be expensive unless you are a group of 4-6+. They usually drive mini bus style vehicles and can be quite comfortable if you have longer journey, such as Cape Town to George.
Lastly, it is possible to travel on one of the long distance coaches which connect the cities. These come with recliner seats and have set departures everyday. They are low cost and popular with locals but travel times can be days rather than hours. We only recommend these for anyone on a very tight budget.
Driving Licenses for South Africa
South Africa has quite relaxed requirements and will accept overseas or international licences so long as they have photo ID and are in English. You must carry it with you at all times. If you are stopped at a Police roadblock and do not have your licence expect a traffic violation notice in the post via the hire car company. There are many speed cameras on the highways and penalties rise depending on the excessive nature of your speed. They will catch up with you even after you have left the country, so take care to follow the speed limits especially when entering towns.
South African High Commission in London
Tel: +44 20 7451 7299
website: http://southafricahouseuk.com/
South African High Commission in Singapore
Tel: +65  6339 3319
website: www.dirco.gov.za/singapore
Country Information
Population: 57.7 million (Stats SA. 2018)
Capitals: Pretoria (executive capital); Cape Town (legislative capital); Bloemfontein (judicial capital)
Largest city: Johannesburg
Area: 1.22 million sq km (470,693 sq miles)
Major languages: 11 official languages including English, Afrikaans, Sesotho, Setswana, Xhosa and Zulu
Major religion: Christianity, Islam, indigenous beliefs
Monetary unit: 1 Rand = 100 cents
Internet domain: .za
International dialling code: +27
Voltage 230V
Plug type: South African three round pin plug.
(sources:  Oxford History of the British Empire, Wikipedia, BBC,)
Our South Africa golfing holidays and South Africa safaris can be tailored to be as relaxing or as exhilarating as you wish. Let us help you plan your next South Africa holiday, tailor-made to suit your interests and your budget. Call us on +44 249 5919 (Uk) or +65 919 412 56 (Asia).
Best Time To Travel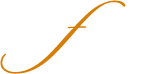 Email Us
info@outofafricatravel.com