The Kruger region has some of the most amazing golfing opportunities, this really is golf on the wild side! We recommend a combination of golf and game drives, so you can enjoy everything that the Kruger area has to offer. We'll arrange transfers so that you can sample life in 2 or 3 different style safari lodges whilst you hone your golf skills on a variety of courses.
Our Kruger Golfing Safari Itinerary is one of our most popular holidays. We can tailor it to your budget and time scale with a mixture of safari, sight seeing and rounds of golf. You can either self-drive or we can arrange transfers, or a combination of the two, so that you can enjoy the scenery. This itinerary starts at the northern end of the Kruger with golf at the Hans Merensky Club and then finishes in the south at Leopard Creek.
We offer a wide range of accommodation in the Kruger region, both at safari lodges and outside of the park in B&B or hotels. Staying outside of the parks is more cost effective and it is possible to self-drive or take guided tours into the Kruger National Park on a daily basis.
Contact us here or call us on +44 208 249 5919 (UK) or +65 919 412 56 (Asia) to talk to one of our South Africa golf holiday experts.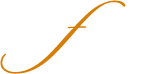 Email Us
info@outofafricatravel.com