This gorgeous hotel sits on the rocks at Umhlanga overlooking the Indian Ocean and the Umhlanga Light house. The Oyster Box Hotel was renovated in 2010, giving a face lift to one of South Africa's most iconic properties. The results are outstanding and the interior retains some of its classic features such as the Palm Court. It is a firm favourite not only with the Out of Africa staff, but numerous colleagues in the travel industry.
Zimbali, Mount Edgecombe and Durban Country Club golf courses are all within a 30 minute drive from the hotel which is located on one of the main through fares. Princes Grant Golf Club is about 45 minutes away. The Oyster Box is perfect as a base for a golfing holiday in and around KwaZulu Natal.
Umhlanga Rocks is a seaside town about 40km north of central Durban and 10km for the airport. It is a lovely small town where you can find lively bars and restaurants. That said, the hotel has some great bars and restaurants, so no need to go out unless you want to. The nightly Curry Buffet served in the Ocean Terrace is an institution.
Choose from at least 11 curries daily, including meat, fish and vegetarian options. Using delicate blends of spices and fresh herbs, each curry is a masterpiece in itself. From the delicate flavours of the Singapore Fish Curry, using the freshest fish of the day, to the spicy, hot Lamb Vindaloo and smooth-textured Butter Chicken. Durban's famous Chicken and Prawn Curry and the Oyster Box's signature traditional Durban Lamb Curry remain firm favourites.
The Ocean Terrace Restaurant is also the venue for the sumptuous morning breakfast buffet. Enjoy everything from pancakes to kippers at this veritable feast which will keep you going all day.
The popular Light House Bar on the top floor offers fantastic views to the city and out to sea. The bar offers meals and is a popular place to watch the big sports events, in particular rugby matches.
A daily high tea complete with scones, tea and cakes is served in the elegant setting of the Palm Court.
Rooms at The Oyster Box
Almost all of the rooms have a sea view and are nautically themed. There are inter leading family rooms, deluxe rooms and suites of differing sizes. All of them include an en suite bathroom with separate bath and shower.  There are all kinds of useful amenities from weighing scales to heated towel rails.
In the rooms there are nice touches such as toys for children, a tea and coffee station, mini bar for the adults and fresh fruit.
There is a large swimming pool, a gym and a spa offering spa treatments. There is valet parking if you are self driving.
Call us if you would like to hear more about staying at The Oyster Box on +44 208 249 5919 (UK) or +65 919 412 56. Or, you can contact us here.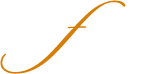 Reviews
In our opinion: We love The Oyster Box! It is a large hotel but is has a nice homely feel, from marshmallows in reception to hot water bottles in your bed. It offers all the conveniences of a hotel with in house restaurants and bars or the option to try some of the nearby hostelries which are a short stroll from the hotel.
Email Us
info@outofafricatravel.com

The Oyster Box Hotel Amenities
Bed and Breakfast basis
Air conditioning
A la Carte Restaurants
Bars
En Suite with separate shower
Gym
Hair dryers
Tea and Coffee Station
Safe
Spa Treatments
Swimming pool
TV
Valet parking
Wifi