Namibia is blessed with truly spectacular scenery and in a country with such a sparse population, it has a great deal of exciting and unique game. Favourite sightings include the majestic gemsbok, the ochre coloured Desert elephant and an abundance of cheetah. It is hard to believe, but in Namibia cheetah are considered a pest. The country is also home to a thriving population of Black rhino and one of the properties that we offer, is a sanctuary where you can track these impressive beasts on foot.
Etosha National Park is the jewel in the wildlife crown, a large flat salt pan which stretches as far as the eye can see, and a magnet for all types of thirsty game. The park is very well managed with fantastic government chalets and accommodation inside the park or it can be visited with daily forays from private lodges outside the gates. It would take several days to drive the entire park. On the outskirts of the park are several luxury safari lodges, such as Ongava and Onguma where you are able to take night game drives and which have their own watering holes to watch game after dinner.
There are several organisations in Namibia that rescue big cats and other game, the most well known being the AfriCat Foundation at Okonjima which is located between Etosha and the capital, Windhoek. It is possible to stay overnight and go out on drives to see some of the tame and not so tame cats which have been rescued and are waiting to be released. The Foundation has an educational programme which guests are encouraged to experience. Okonjima is home to numerous species of big cats, including cheetahs, caracal, leopards and lions. A chance to get up close and personal with some of these impressive pussy cats!
Head west into Damaraland, where you can track wild Black rhino on foot and watch out for Desert elephants roaming the scrubland. The area is also home to the enigmatic Himba tribe, whose villages you can visit.
Further south are the famous red dunes at Sesriem and the Namib Desert, one of the oldest and driest places on earth. Marvel at the amazing number of animal species that have adapted to life in this environment, surviving on the sea fog that rolls in, for moisture. Safaris here involve much more participation as your guide reveals the many creatures that call this area home. A really different safari experience.
To the east of the country there are a number of bushman communities and some of the lodges work with them to give insightful guided tours of their villages and desert survival techniques. A morning spend in the desert with them is a real eye opener as they demonstrate how they find water in roots, track game and use plants for medicinal purposes. A real high light of a trip to Namibia.
We can arrange a tailor made safari holiday in Namibia for you. Just tell us what style of accommodation you would like, we can offer everything from home stays on farms to ultra luxury lodges. Most people opt for a self driving holiday in Namibia which is safe and easy to navigate with our specially prepared and personalised Travel Digest. Alternatively we can join a small-group guided tour which can last from 7 days to 21 days.
Call us on +44 208 249 5919 to speak to our Africa experts about safari holidays in Namibia. Or contact us here.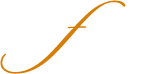 Email Us
info@outofafricatravel.com