Originally know as 'The Wadi' the second championship golf course at Emirates Golf Club, was re-named 'The Faldo' when it re-opened in October 2006. Redesigned by golf legend and six-time major winner Nick Faldo, the course now has a superb modern design and at 7026 yds is a challenge that most visitors on a golfing holiday in Dubai relish.
The first hole is a tricky opener that needs great care and where the driver is probably not for everyone. There is water to the right hand side but this only comes into play off the back tees, it is more important to clear the vast swathe of waste bunker in front of the tee boxes and find the fairway. Directionally the tee shot should favour the right-hand side in order to get a clear view of the elevated green for the next shot. However, too far right leaves a tricky second shot over the bunker that protect that side of the green.
The second of the par 3 holes on the course is the 170yds, 8th. A tricky, uphill tee shot to a largely concealed putting surface makes club selection difficult to gauge. The front of the green is guarded by two bunkers and there is water lurking behind for anyone over-clubbing. The ideal shape is a right to left moving around behind the bunkers into the centre of the green. If this is beyond your skill level then there is a large refuge area to the front right that makes an ideal target, from where a chip and putt par can be made.
The tee shot from the 15th sums up the design of the course. The fairway is framed by towering skyscrapers and a vast waste bunker down the right of the fairway waits to claim any errant tee shot. Find the fairway to leave yourself a straight forward looking second shot to the green, but only after negotiating the bunker that runs the length of the left side.
For more information about Dubai golfing holidays and playing at the Emirates Faldo course, contact us here or call +44 208 249 5919 (UK) or +65 919 412 56 (Asia) to speak to our Golf Holidays team.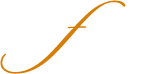 Email Us
info@outofafricatravel.com

The Emirates Faldo 'The Wadi' Course Information
Holes: 18
Par: 72/73 (Ladies)
Type: Desert Parkland
Length
Mens Black: 7348 yds
Mens Blue: 6916 yds
Mens White: 6201yds
Ladies Red: 5443 yds
Facilities:
Pro shop
Bar
Driving range
Putting Green
Club hire
Carts
Pull trolleys
Restaurant
Guest wifi