Over the years our portfolio has extended to include golf in some other countries such as Dubai, Kenya and Mauritius. We offer the same personalised service, luxury hotels and expert knowledge which ever destination you choose.
Some destinations can be combined to create a two centre holidays such as Dubai and South Africa or Mauritius and Kenya, or we can book them as stand alone destinations.
Airlines such as Etihad (Abu Dhabi) and Emirates (Dubai) offer very attractive airfares which include the ability to stop over for a few nights in the respective cities to break the onwards journey. It is a great way to experience two different styles of golf courses and of course, sightseeing opportunities.
In East Africa, there are a number of good quality courses in Kenya and a couple developing in Tanzania. In Kenya, memorable courses include Vipingo Ridge, just outside Mombasa and the Karen Country Club in Nairobi. It is easy to combine safari in either Kenya or Tanzania with some golf and also a stay on the beach.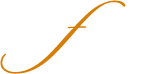 Email Us
info@outofafricatravel.com