The region known as the Waterberg has been described as one of South Africa's best kept secrets. Relatively new to the British traveller, the Waterberg is a malaria free safari region an easy 2 hours drive north of Johannesburg. The area enjoys a temperate climate and stunning countryside which is home to abundant animals and birdlife.
Situated in the magnificent Waterberg Mountain range of Limpopo, the Waterberg region is in the heart of the Bushveld. There are several large game reserves which offer visitors the opportunity to experience the African wilderness in its pristine state.
One of the best areas for safari is the Welgevonden Game Reserve, a 22,000 hectare private conservancy. The reserve has several lodges offering top quality accommodation. The Welgevonden Reserve is located next to the Marakele National Park and in time it is hoped that the fences will be removed allowing free movement of animals between the 2 areas.
Welgevonden is home to most of the large mammals synonymous with the African bush, including elephant, black and white rhino, and cape buffalo. Large predators such as cheetah, brown hyena, leopard and lion, also live in the reserve. Resident antelope include the rare sable, tessebe and many smaller species.
The Marakele National Park as its Tswana name suggests, has become a 'place of sanctuary' for an impressive variety of wildlife due to its location in the transitional zone between the dry western and moister eastern regions of South Africa. The park is characterised by contrasting majestic mountain landscapes, grass-clad hills and deep valleys. The views and scenery are spectacular.
Further north is the impressive Entabeni Private Game Reserve which consists of 27,000 hectares. The land is split between an upper and lower escarpment, which can only be reached via a dramatic ravine track carved into the Hanglip Mountain range. The reserve has all of the Big Five game animals, with most of the predators located on the lower escarpment.
Aside from the wildlife, the Waterberg region is steeped in a history and some artefacts found here date back to Stone Age times. The area has been inhabited over hundreds of thousand years and is also one of the most important San Rock Art areas in South Africa.The region is a mosaic of culture and tradition which is reflected in the different rural tribes including the Bapedi, Tswana and Basotho, while the Voortrekkers also left their distinctive mark on the area.
Speak to one of our South Africa safari experts on +44 208 249 5919. They will be happy to advise on safari lodges, what you can expect to see, and the best time to go on safari in the Waterberg.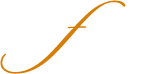 Email Us
info@outofafricatravel.com