A 9 night Kenya safari holiday which includes the Lewa Conservancy in Laikapia, close to Mount Kenya with the Masai Mara National Reserve which offers some of the best game viewing anywhere in the world. You can expect to see dozens of species of large mammals, from Maasai giraffe to Grevi zebra, and from Spotted hyena to hippopotamus, as well as both Black and White rhinos in Lewa. In the Mara watch for the lions, leopards and cheetahs that stalk the antelope, wildebeest and even Cape buffalo.

Days 1-4: Nairobi -Lewa Conservancy
Arrive into Nairobi Airport where you will be met and transferred to Wilson domestic airport for your short flight in a light aircraft to the Lewa Conservancy. Staff from Lewa Safari Camp will meet you at Lewa's airstrip and drive you to the camp. For the next four days, you'll explore the varied, hilly landscapes of the conservancy, and have opportunities to see elephant, giraffe, white rhinos and the endangered black rhinos. Visit the  headquarters of the conservancy to learn about their anti-poaching work. You can also do an informative day trip further north to the Il Ngwesi conservancy, where the local Mukogodo Maasai community herd their cattle in harmony with lions, buffalos and elephants, among many other wildlife.
Days 5-8: Lewa – Masai Mara
A final morning's game drive before you depart by light aircraft from Lewa to the Masai Mara, which offers superb views as you cross the Great Rift Valley. A guide from Governor's Camp will meet you at Musiara airstrip and drive you to the camp for lunch. For the next four days you'll explore the savannah pastures and wooded river margins of the Maasai Mara National Reserve. This is the region, rich in East Africa's megafauna, where the BBC filmed Big Cat Diary for many years. You're likely to have frequent encounters with lion prides, families of elephants, clans of hyenas and more than fifty other species of large mammals. And in the migration season, the plains throng with thousands of wildebeest, adding further drama to the spectacle.
Days 9 – 13 : Diani Beach, Kenya
A final morning's game drive and breakfast back at camp before you are returned to the airstrip for your flight out of the Masai Mara heading to Kenya's stunning coastline. You will be met on arrival at Diani airstrip and be driven to Almanara Resort.  Located on Kenya's secluded south coast, the Almanara Boutique Hotel is the perfect escape after a safari.  Located on Galu Beach, on the central part of three stretches of 7km beaches that make up Diani. The beach is extremely clean and quiet.
There are three deluxe ocean view rooms, each with a Super-King sized bed. A spacious walk-in wardrobe backs onto the en-suite bathroom and shower complete with imported Italian marble & mosaic with his and hers vanity units. Sliding doors open to a private verandah, which offers a breathtaking view of the Indian Ocean and infinity pool below.
Day 14: Departure Day
In the afternoon you will be taken back to the Diani airstrip, from where you catch a flight back to Nairobi Wilson Airport. On arrival you are will be privately transferred to Nairobi International Airport for your onward international flight.
Please note that the luggage allowance on the light aircraft transfers is a strict 20Kg pp in soft sided bags. However all of the properties offer a laundry service.
Whilst it is not an exact science, if  you want to witness the Great Migration in the Masai Mara, aim to visit between roughly between the end of July and the end of September when hundreds of thousands of migratory wildebeest, zebra and antelope crowd the plains and criss-cross the Mara River.
If you would like more information about the Kenya Fly-in Safari & Beach itinerary, speak to our Safari Holidays team on +44 208 249 5919. Alternatively you can contact us here by email.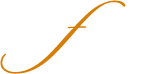 Email Us
info@outofafricatravel.com

Itinerary Includes:
All accommodation as specified
All meals and drinks as specified (Alcohol is included but not premium wines, champagne or liquors)
Twice daily game viewing activities on safari
All road transfers
Light aircraft flights in Kenya
24 hour local assistance
Meet & Assistance at Nairobi & Wilson Airports