Mauritius has embraced golf tourism in a big way, with the development of some world class golf courses and enticing 'stay and play' offers. It offers year-round sunshine and away from the golf there are stunning beaches, water sports and plenty of other sight seeing opportunities.
One of the islands' key tourism objectives was to position itself as the best golf destination in the Indian Ocean, and so become a major reference point for the global golf industry. As a result, in 2008, Mauritius was awarded the title of Golf Destination of the Year – Africa, the Indian Ocean and the Gulf States – by the International Association of Golf Tour Operators (IAGTO). It now boasts eleven 18-hole and five 9-hole golf courses, each offering a unique golfing experience.
A number of the hotels have their own courses, the original and most famous being the Ille aux Cerfs at the Shangri-La Le Tousserok Hotel. Most recently the Four Seasons Hotel has opened the Ernie Els Anahita Course which is already hosting international tournaments and getting excellent reviews.
One of the newest courses on the island is at the Avalon Golf Estate. Set inland amongst the sugar cane plantations, away from the busy towns, the course is on a raised central plateau on the island, offering views of the southern coastline.  Designed by the renowned South African designer, Peter Matkovich, the stunning landscape has colourful plants along side the fairways making it feel like you are walking in a tropical garden.
On the east coast are the Constance Belle Mare Place Resort and the Heritage Resort. Each property boasts two full courses and offer unlimited complimentary golf to hotel guests (staying on a Fully Inclusive package). Almost all other hotels have some kind of arrangement with a nearby course for their guests.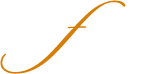 Email Us
info@outofafricatravel.com