Described as the jewel of Africa, Botswana offers a completely different safari experience. With vast wetlands such as the Okavango Delta and the arid desert of the Kalahari Reserve, you are able to see a huge diversity of animal species in one country. To get the best from a safari holiday in Botswana we recommend a two or three centre stay.
The country is widely viewed as Africa's success story, whilst many of its people still live what we would consider to be a rustic lifestyle out in the countryside, everyone has access to education even at the highest level. If a student is accepted to Oxford or Harvard, the government will finance their studies and accommodation. The payback is that they must return to Botswana with their new skills and use them to build the country.
The country is rich in natural resources such as diamonds and this is where much of their prosperity has come from. However they have also recognised the value of the wildlife which they have in abundance, and so tourism is a huge contributor to the country's GDP. To their credit they have pursued a policy of keeping the levels of tourism low, so that the parks are not over run with large numbers of people. Lodges have been kept small and numbers limited in each concession. Much of the land is owned by local communities that benefit from allowing lodges to use the concession, but also in partnering in the building and running of the lodges.
As a result, most lodges would be considered at the luxury end of the scale and a safari in Botswana is more expensive than in other countries. But, it is a unique and different safari experience, and we recommend it for people that have done a traditional safari before.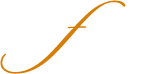 Email Us
info@outofafricatravel.com