Located along the tropical belt of KwaZulu-Natal, nestled amongst the palm and giant milkwood trees lies Teremok Marine, a luxurious five-star boutique guest house. Opened in 2003 the lodge is located 1km outside of the ever-popular town of Umhlanga Rocks, north of Durban. This area is very popular for visitors on a golfing holiday in South Africa. The town centre is lively with lots of restaurants and bars and there are a number of excellent golf courses within 30 minutes drive, including Durban Country Club and Zimbali.
Teremok is about as far removed as you can get from the large impersonal hotel chains. From the moment you step through the door, guests are invited to make themselves at home.
Rooms at Teremok Marine
Every room is themed and decorated, 'quirky' probably covers it best! A feast for the senses, all of the eight suites are unique in design, layout and feel. Small subtleties such as individual scent, mood-music and evening confectionary, create an enchanting atmosphere. Teremok provides a serene, home-away-from-home experience for the most discerning travellers.
Every room has a glorious bathroom with all but 2 rooms having a bath as well as the superb showers. There is complimentary wifi throughout the property.
The Milkwood suite, with its breathtaking views of the Indian Ocean, is perfect for a honeymoon stay. Reminiscent of a modern day beach cottage it is sophisticated and uncluttered. The dominating feature is the lime-washed four-poster bed wrapped in billowing organza, ribbons and crystals which add to its feeling of romance. An unusual feature is the very high dark stained timber ceiling with a clerestory window which is softened by sweeping linen drapes.
The decor throughout the property recalls the history of the family and their life in Russia then as immigrants to South Africa. There are 2 tea and coffee stations located in the property as well as a nice honesty bar and lounge area. Put your feet up, browse one of the magazines or books, flick through a family photo album and enjoy a glass of wine or freshly squeezed juice.
Breakfast is served in an upper dining area, everything is cooked to order so guests can choose whatever they like….pancakes, omelettes, full English? No problem!
The lodge offers complimentary laundry and ironing service to guests as well.
Within the property there is a large swimming pool with sun loungers, an air conditioned gym and an extensive spa and treatment centre. If you are feeling energetic you can borrow a bike and explore the coast or nearby Umhlanga Rocks.
If you would like more information about staying at Teremok Marine Guest House or a holiday in South Africa, speak to our golfing holidays' experts. Call us on +44 208 249 5919 (UK) or +65 919 412 56 (Asia). Or contact us here.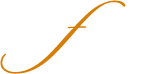 Reviews
In our opinion: We loved the informal style of Teremok and the quirky rooms. If you value personal service, quality and solitude, then Teremok is for you.
Email Us
info@outofafricatravel.com

Teremok Marine Amenities
Air conditioning
Bed & Breakfast basis
Bicyles
CD and DVDs to borrow
Complimentary Laundry & Ironing service
En suite bathrooms
Fans
Gym
Honesty Bar
Swimming Pool
Spa Treatments
Tea and Coffee Stations
Wifi
24 hour reception