Zambia is a landlocked country in Southern Africa with a population of approximately 16 million. (Source:World Bank 2016) The neighbouring countries are the Democratic Republic of the Congo to the north, Tanzania to the north-east, Malawi to the east, Mozambique, Zimbabwe, Botswana, and Namibia to the south, and Angola to the west. The capital Lusaka is in the southeast of the country. The population is concentrated mainly around the capital and the Copper-belt to the northwest which is the country's greatest source of income.
On its border with Zimbabwe is the famed Victoria Falls – indigenously called Mosi-oa-Tunya, or "Smoke That Thunders" – plunging a misty 108m into the narrow Batoka Gorge. Spanning the Zambezi River just below the falls is Victoria Falls Bridge, a spectacular viewpoint and the border crossing between the two countries.
Recent History
Zambia which had been inhabited by hunter-gatherers and migrating tribes for thousands of years, received sporadic visits by European explorers starting in the 18th century.  The area that is modern Zambia was gradually claimed and occupied by Britain as protectorate of Northern Rhodesia towards the end of the nineteenth century.
The protectorate gained independence from Britain in 1964 with the new name of Zambia, derived from the Zambezi river which flows through the country. After independence the country moved towards a system of one party rule with Kenneth Kaunda as president. Kaunda dominated Zambian politics until multiparty elections were held in 1991.
Zambia's economy has been traditionally dominated by the copper mining industry; however the government has recently been pursuing an economic diversification programme and building a vibrant tourist industry.
Culture
The culture of Zambia is mainly indigenous Bantu culture mixed with European influences. Prior to the establishment of modern Zambia, the indigenous people lived in independent tribes, each with their own ways of life.
Traditional culture is very visible through colourful annual Zambian traditional ceremonies.  Popular traditional arts are mainly in pottery, basketry (such as Tonga baskets), stools, fabrics , mats, wooden carvings, ivory carvings, wire craft and copper crafts.
Languages
English is the official language but there are numerous local language including: Bemba, Kaonda, Lozi, Lunda, Luvale, Nyanja, Tonga, and about 70 other indigenous languages.
Climate
Zambia's climate is mostly humid subtropical or tropical wet and dry, with small stretches of semi-arid 'steppe' climate in the south-west and along the Zambezi valley. There are two main seasons, the rainy season (November to April) corresponding to summer, and the dry season (May/June to October/November), corresponding to winter. The dry season is subdivided into the cool dry season (May/June to August), and the hot dry season (September to October/November). During the cooler season from May to August the country's altitude gives a pleasant subtropical feel. However, average monthly temperatures remain above 20°C over most of the country for eight or more months of the year.
Wildlife
The flora and fauna of Zambia are diverse, however the star attractions include: elephants, giraffes, leopards, lions, cheetahs, zebras, Cape buffalo, hippopotami, antelope, spotted hyenas and of course wonderful lizards and other reptiles including crocodiles. Ornithologists have recorded over 750 species of birds.
Visas
European and UA visitors require a Tourist Visa to enter the country. These cost US$50 and are available online, from your local embassy or on arrival. This is a single entry visa which is valid for 90 days. It is also possible to get a multiple entry visa which is $80 or a day tripper visa which is $20. The day tripper visa can be used if you are staying in Zimbabwe at the Victoria Falls and wish to cross into Zambia for a visit. Your stay must not exceed 24 hours and you must enter and return through the same point. Singaporeans and Malay Nationals do not need a visa for Zambia.
We recommend getting your visa prior to travel as queues can be long if you opt to purchase it at the airport on arrival.
Getting around
All pre booked holidays in Zambia will include transfers and on safari your game drives will be conducted in lodge vehicles with a ranger. In towns such as Livingstone, taxis are available or the hotels can arrange transport for you.
There are scheduled flights between the larger game reserves and cities. These are not cheap but are really the only way to move around the country. Luggage allowances on these flights is restricted to 20Kg per person and must be in soft sided bags. Safari lodges usually offer complimentary laundry.
Country Information
Zambia High Commission in London
Tel: 020 7589 6655
Website: http://www.zambiahc.org.uk/
Population: 16.59 million (World Bank 2016)
Capital: Lusaka
Area: 752,614 sq km (290,586 sq miles)
Major language: English (official), Bemba, Lozi, Nyanja, Tonga
Major religions: Christianity, indigenous beliefs, Hinduism, Islam
Monetary unit: 1 Kwacha = 100 ngwee
Main exports: Copper, minerals, tobacco
Internet domain: .zm
International dialling code: +260
Voltage: 230V
Plug size: British 3 pin 13amp plug, South African three pin plug and European two pin unearthed can all be found.
(sources:  Oxford History of the British Empire, Wikipedia, BBC)
Our honeymoons and holidays to the Victoria Falls and Zambia Safaris can be tailored to be as relaxing or as exhilarating as you wish. Let us help you plan your next Zambia holiday, tailor-made to suit your interests and your budget.
Best Time To Travel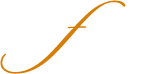 Email Us
info@outofafricatravel.com