Abu Dhabi has three high quality courses in the Abu Dhabi National, Yas Links and Saadiyat Beach. The former is located at the Abu Dhabi Westin Hotel whilst the other two are built on the coast. All three offer challenging but enjoyable tests, making a golfing stop over in Abu Dhabi very worthwhile.
Abu Dhabi came a little late to the party compared to Dubai, but it has now fully embraced the idea of sports-focussed tourism and in particular golf. It has learnt valuable lessons from its neighbour and has developed 3 high class courses designed to attract the overseas golfer looking for some winter sun.
Etihad, the national airline of Abu Dhabi works hard to entice golfers to use its services and there are some very attractive packages on offer which include flights and accommodation. Not only is Abu Dhabi a destination in itself, it is a great place to stop over and break the journey before you continue onto some place else.
Abu Dhabi is just over an hour's drive from Dubai so it is possible to play its course as part of a day trip, and vice versa. However in Abu Dhabi there are some great local hotels which can offer better value than those in the more popular Dubai city. A two or three night stay also lets you explore Abu Dhabi a little more including a visit to the very impressive Grand Mosque.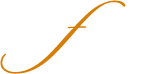 Email Us
info@outofafricatravel.com