Formerly the British protectorate of Bechuanaland, Botswana adopted its new name after becoming independent within the Commonwealth in 1966. Safari holidays in Botswana are very popular with British visitors, with fantastic game viewing in the Okavango Delta, Chobe, Savute and other regions. The country has borders with South Africa to the south, Namibia to the west, Zambia to the north, and Zimbabwe to the northeast. The country is dominated by the Kalahari Desert, which covers up to 70% of the land surface. The Okavango Delta, the world's largest inland delta, is in the northwest. The Makgadikgadi Pan, a large salt pan lies in the north.
The Botswana economy is one of the most successful in Africa, has a fast-growing service sector, world-renowned mining industry (especially diamonds), tourism, and manufacturing.
Climate and Weather
Botswana's climate is semi-arid. Though it is hot and dry for much of the year, there is a rainy season, which runs through the summer months (Nov-Mar). Rainfall tends to be erratic, unpredictable and highly regional. 'Pula', one of the most frequently heard words in Botswana, is not only the name of Botswana's currency, but also the Setswana word for rain. So much of what takes place in Botswana relies on this essential, frequently scarce commodity.
The rainy season is in the summer, with October and April being transitional months. January and February are generally regarded as the peak months. The mean annual rainfall varies from a maximum of over 650mm in the extreme northeast area of the Chobe District to a minimum of less than 250mm in the extreme southwest part of Kgalagadi District. Almost all rainfall occurs during the summer months while the winter period accounts for less than 10 per cent of the annual rainfall. Generally, rainfall decreases in amount and increases in variability the further west and south you go.
Best Time to Travel to Botswana for a Safari Holiday
The summer season begins in November and ends in March. It usually brings very high temperatures. However, summer is also the rainy season, and cloud coverage and rain can cool things down considerably, although only usually giving a few hours of relief from the heat. Summer days are hot, especially in the weeks that precede the coming of the cooling rains, and shade temperatures rise to the 38°C mark and higher.
The winter season begins in May and ends in August. This is also the dry season when virtually no rainfall occurs. Winter days are invariably sunny and cool to warm; however, evening and night temperatures can drop below freezing point in some areas, especially in the southwest.
The in-between periods – April/early May and September/October – still tend to be dry, but the days are cooler than in summer and the nights are warmer than in winter.
Immunisations & Healthcare
To travel to Botswana you need to be up-to-date with the same vaccines that are recommended for life in the UK. These include Diphtheria, tetanus and Polio. Diphtheria Tetanus and polio vaccines are available in a combined preparation called Revaxis; so if you need to have them you will have them as one injection.
Anyone travelling to Botswana should have a personal travel insurance policy in place. Healthcare in the country is free to Botswana nationals but visitors will be required to pay for treatments or have their insurance provider authorise the treatment for them.
Some lodges include insurance cover for emergency evacuation as part of your stay. This means that in the event of an emergency you will be transported to the nearest hospital for treatment. It is unlikely that there will be a resident health care professional on duty at the lodge but they will have staff with extensive first aid training.
Currency and Money
The pula, is fully convertible and is valued against a basket of currencies heavily weighted toward the South African Rand. The US Dollar is widely accepted. Credit cards are accepted in all lodges for settling of your final bill.
Visas
Most nationalities will be granted a tourist visa valid for 3 months, free of charge on arrival. You must have 6 months validity in your passport from the day of arrival and a return airline ticket. Please check with your local Botswana High Commission before travel.
Getting Around
Virtually all holidays to Botswana include transport, either by road or light aircraft. Most safari lodge can only be accessed by charter flights into their own airstrip. These flights are included in the cost of your holiday and the schedule varies as flights will make additional or less stops depending on the destination of the other passengers on board. The flights generally start and finish at either Maun or Kasane depending on which areas/lodges the passengers are travelling to. The flights are scheduled to connect with the on going international flights to Cape Town, Johannesburg and beyond.
It is important to know that the light aircraft luggage allowance is 20Kg per person and bags should be soft sided. Extra luggage can be stored at the airport and complimentary laundry services are offered at most lodges.
For the really adventurous it is possible to hire 4×4 land rovers with roof tents and self drive and camp in the national parks. Camp sites must be pre booked and there are specialist companies that can assist with vehicles, training, equipment such as Satellite telephones and the camp site bookings.
Botswana High Commission in London
Tel: 020 7499 0031
http://www.gov.bw
Country information
Population: 1.9 million (UN, 2008)
Capital: Gaborone
Area: 581,730 sq km (224,607 sq miles)
Major languages: English (official), Setswana
Major religions: Christianity, indigenous beliefs
Monetary unit: 1 Pula = 100 thebe
Main exports: Diamonds, copper, nickel, beef
Internet domain: .bw
International dialling code: +267
Voltage: 230V Plug size: South African three pin plug. (pins are round)
(sources:  Oxford History of the British Empire, Wikipedia, BBC)
Let us help you plan your Botswana safari holiday or honeymoon, tailor-made to suit your interests and your budget. Call us on +44 249 5919.
Best Time To Travel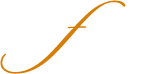 Email Us
info@outofafricatravel.com