Out of Africa Travel & Golf has been organising golf tours for nearly twenty  years. Itinitially specialising in golf in South Africa, our portfolio now includes golfing holidays in Mauritius, Dubai, Abu Dhabi, and Kenya. Our hand-picked selection of the best golf destinations, means you can enjoy driving, chipping and putting your way around championship quality golf courses, in glorious warm weather and at affordable prices.
Our golfing holidays always include accommodation, green fees, non golf activities and flights if requested, so whether you travel purely to hit the fairways and play golf, or you want to combine your holiday with some sightseeing or safari, our itineraries won't disappoint.
Our clients return year after year, and we are proud of our track record and the numerous referrals that our clients have given us. We strive to give the very highest levels of service at a competitive price.
We have numerous suggested golf holiday itineraries for either self-drive and guided golf holidays. The holidays are designed to include a variety of locations, travel times and budgets. Our itineraries include the very best courses in all of the locations that we offer, and we use first hand knowledge to ensure that the itineraries find the right balance of golf, down time and travel between locations.
Out of Africa Golf specialise in customised holidays. We will tailor the golfing holiday to suit you, whether this encompasses golf everyday or a combination of sightseeing, safaris, relaxing or fine wines and food – you just have to decided which takes priority!
For more information about Out of Africa golfing holidays, contact us here or call +44 208 249 5919 (UK) to speak to our golf travel experts.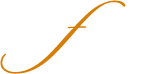 Email Us
info@outofafricatravel.com
What we Offer
Twelve years experience in creating golfing holidays
Specialist knowledge of golf courses, resorts and hotels, allowing us to tailor an itinerary to suit your budget, time and golf standard.
Pre-booked tee times and golf carts, and all green fees included in the price of your golfing holiday.
Escorted Golf, Sightseeing & Safari Holidays for groups
Personalised Travel itinerary prepared for you with all the information you will need, including tee off times, golf course descriptions, accommodation details and directions for self-drive guests etc.
Tuition and coaching sessions for groups or individuals, if requested.
Arrange mini-tournaments for groups.