(Update March 2021)  Wow! What a difference a lockdown makes! The Atlantic Beach Links Course has been through the mill, a lack of available water and then the inability to use the pumps because of government instigated power cuts, severely impacted on the fairways.  However the 3 month lock down in South Africa for Covid19 has been a blessing in disguise. Green keeping staff have worked wonders and the fairways are almost back to their best.  We are happy to recommend the course again as an option for our international guests to play it. There has been wholesale changes in the clubhouse too, which has had a magnificent make over. A new deli/halfway house draws a daily crowd and the new A la Carte Sunbird restaurant and terrace offers more formal dining.
Atlantic Beach Links is an 18-hole links-style course situated on the coast about 25-minutes drive west from the centre of Cape Town. It offers memorable views across Table Bay and is one of our recommended courses for South African golfing holidays.
Members will tell you this is the 3rd hardest golf course in the country and in our experience they are probably right! With hardy grasses, narrow fairways and an ever-present breeze off the ocean, 'links' perfectly describes the style of the Atlantic Beach course and here golf can be played as it was originally intended. On calm days you can play your normal lofted shot or on windy days you can use the firm turf to play low running shots beneath the wind. Wayward tee-shots will make life difficult, better to play conservatively as retrieving balls is not always an option.
The vegetation surrounding the course is inhabited by local fauna such as springbok, mongoose and some snakes! Stick to the course and you'll be fine but you are discouraged from going into the 'rough'.
The undulating terrain with lots of blind tee shots make this course a real challenge. There are a number of 'waste bunkers' where you can play directly off the surface, as well as normal bunkers guarding the greens. The front 9 play out towards Cape Town and the signature hole (shown above) is the par 3, 3rd with stunning views of Table Mountain. There a couple of small reservoir lakes on the course but these don't really come into play.
In 2012 the course under went something of a transformation, moving away from a true links-style course. The fairways are now more lush and easier to play off. Opinion is divided as to whether this is an improvement or a travesty, but the course looks very inviting and although there is less roll to the ball, the extra few millimetres under the ball give a welcome cushion for hitting fairway woods and long irons. This is still a testing course, particularly if the wind blows, but has always been popular with visitors on golfing holidays to Cape Town.
The course is about a 25 minute drive from hotels in central Cape Town. The drive is straight forward and easy to navigate to. There is a golf lodge in-situ but in our opinion it is too far out from the hub of the city to use as a base to stay at.
Atlantic Beach is one of the courses featured in our group tours, as they welcome larger parties, even at weekends.
For more information about South Africa golfing holidays and playing at Atlantic Beach Links, contact us here or call +44 208 249 5919 to speak to our South Africa Golf Holidays team.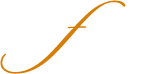 Reviews
Stunning views across the bay but a very tricky course with the wind coming off the ocean.Take plenty of ammunition! Loved the Springbok and mongoose wandering around the fairways. Mrs C. UK
Email Us
info@outofafricatravel.com

Atlantic Beach Golf Course Information
Holes: 18
Par: 72
Type: Links golf course
Length Mens: 5855m
Length Ladies: 4833m
Facilities:
Pro shop
Academy
Bar
Driving range
Putting Green
Club hire
Carts
Pull trolleys
Halfway House restaurant
Lockers
Restaurant
guest wifi
Accommodation available on site (B&B Golf Lodge)