A 12 night itinerary which includes some of the high lights of KwaZulu Natal, including the Battlefields, safari and the rugged coast line of Maputaland. This walking tour aims to get you out of the vehicles as much as possible, to explore on foot with your personal guide who will lead the tour. Kevin Johnson is a professional guide who has worked as a safari and tour guide all over Africa. His passion for conservation and love of the African wilderness is infectious, ensuring that his guests experience the culture, natural beauty and history of the region.
Day 1: Depart on the evening, overnight flight.
Day 2: Johannesburg – Drakensberg Mountains
Arrive into Johannesburg where you will be met and driven by road to your first accommodation at the superb Three Tree Hill Lodge.
Against the magnificent backdrop of the Drakensberg Mountains of South Africa and overlooking the secluded Mfazimnyama Valley of the Spioenkop Game Reserve, lies Three Tree Hill Lodge. This Fair-Trade certified lodge, places great emphasis on Sustainable Responsible Tourism and offers spectacular scenery, locally grown farm-style country food with superb hospitality.  It is the ideal environment in which to unwind and be rejuvenated. This intimate, luxury 10 room lodge is owner-managed by Simon & Cheryl Blackburn whose passion and enthusiasm for Africa's wildlife, history and culture is immediately evident when you visit. You are welcomed into their home, and invited to experience the warm hospitality, and relaxed atmosphere in their four-star family-run lodge.
Relax and enjoy lunch on the terrace before you depart for an afternoon tour of the Battlefields, absorbing the rich history of Spioenkop Battle where 3 eventual world leaders played a part; Winston Churchill, Mahatma Ghandi & Louis Botha.
Day 3: Royal Natal National Park
Join your guide Kevin for a day of walking trails in the Royal Natal National Park.
The 80.94 square km park forms part of the uKhahlamba Drakensberg Park World Heritage Site. It is not actually a South African National Park managed by the SANParks, but rather a Provincial Park managed by Ezemvelo KZN Wildlife. Kevin will plan a route to suit your interest and fitness levels.
Day 4: Rorke's Drift
Depart after breakfast to the Fugitives Drift Lodge, arriving in time for lunch.
The Zulu War of 1879 is famous throughout the English speaking world for the great battles of Isandlwana & Rorke's Drift. The spectacular Fugitives Drift Lodge, a 5000acre Natural Heritage Site, overlooks both Isandlwana and Rorke's Drift. It was here that David & Nicky Rattray pioneered Heritage Tourism in South Africa and created an award-winning lodge for visitors to savour this extraordinary saga.
Led by the finest battlefield guides in South Africa, thought provoking and often emotionally charged tours are conducted to both battle sites. Walks, horse rides and mountain biking through the reserve to view the game and birdlife are also offered. The spacious and luxurious en-suite cottages have private verandahs and views over the plains flanking the Buffalo River Gorge.
Join the afternoon tour to Rorke's Drift with its amazing tales of bravery where the highest number of Victoria Crosses where awarded in a single action. It is incredibly poignant and you cannot fail to leave without being moved by the selfless bravery of desperate men on both sides.
Day 5: Isandlwana 
After breakfast head out with the guides to the Isandlwana Battlefield, where they will recount the unfolding drama of this disastrous defeat for the British Army. Enjoy a picnic lunch before you depart with your guide to walk back to the lodge, tracing the footsteps of Lts Cargill and Melvill as they tried to escape the bloodshed and save the Queen's Colour.  Follow the Fugitive's Trail to the Buffalo River where they eventually lost their lives, and see where they are buried about the drift. River Levels permitting you can cross the drift arriving back to the lodge.
Day 6: Fugitives Drift – Safari Lodge
Enjoy a leisurely morning at the lodge or join an early morning guided nature walk with Kevin or one of the lodge guides on the Fugitives Drift Reserve.
The reserve is home to an abundance of indigenous flora and fauna species, including zebra, giraffe, wildebeest, and several different kinds of antelope. There are also over three hundred species of bird, including African fish eagle, Bald ibis, African hoopoe, white-backed vulture, red-capped robin chat, buff-streaked chat, olive bush shrike, purple-crested turaco, African hornbill, paradise fly-catcher – and so many more!
"Many of these animals can be encountered on a guided walk with one of our trained field guides, who have an extensive knowledge of all aspects of the African bushveld. The guided tours take guests along scenic walking trails through the reserve surrounds, while focusing attention on the vegetation, spoor, game (large and small), birds, insects, medicinal properties of certain plants, and other interesting facts."
Guests can experience the diversity of the reserve safely on foot – the duration and distance of the walks can be tailored to suit your individual walking preference, but generally last for 2 hours.
Depart mid morning from Fugitives Drift to Leopard Mountain Safari Lodge where you will spend the next 3 nights.
Days 8 and 9: Manyoni Private Game Reserve
Leopard Mountain is located in the Manyoni Private Game Reserve. The 23000 ha property consists of a varied landscape of mountains, open plains and dense riverine woodlands.  The Big Five roam freely around the reserve along with a wide variety of other wildlife. Leopard Mountain is a 5 star, family-run, award winning game lodge, offering peace and tranquility with personalised service and friendly hospitality.
The 8 luxurious chalets are situated on top of the mountain – each private deck enjoys panoramic views across the reserve towards the Lebombo mountains. Whether you are relaxing in your private plunge pool or taking a shower under the stars, the chalets allow guests to be pampered whilst they relax between their daily game drives.
Your stay includes twice daily game drives, but you can opt to join your guide for morning walking safaris which focus on the smaller parts of this intricate ecosystem.  Kevin will explain the role played by plants, insects, birds and smaller mammals which are critical to the lives of the larger animals all the way up the food chain to the apex predators.  In the afternoon join the game drives in the comfort of the 4×4 safari vehicles, as they track down Africa's big game animals.
Your stay at Leopard Mountain is for 3 nights and includes all meals, and drinks including alcohol and soft drinks (excludes premium brands and champagne).
Day 10: Manyoni – Maputaland Coast
A final morning's game viewing activity before you return to the lodge for breakfast. You will then depart for your accommodation for the next 2 nights at the lovely Thonga Beach Lodge on a full board basis with activities included. On the pristine Maputaland coast of KwaZulu Natal, Thonga Beach Lodge lies in the heart of iSimangaliso World Heritage Park. A magical hidden location with unspoilt beaches, coastal forests and shimmering lakes.
Thonga Beach Lodge captures the essence of a charming rustic Robinson Crusoe hideaway with individual chalets tucked away in the coastal dune forest.  The spacious, thatched suites are hidden in the coastal dune forest and raised on wooden stilts to ensure no harm comes to the sensitive dune soils. Inspired by Thonga architecture, the rooms have been carefully positioned to guarantee guest privacy. Some rooms offer sea views, whilst others are set within the dune forest. All have private balconies and are air conditioned.
Arrive in the for lunch at the lodge before the afternoon activity departs to Lake Sibaya and an afternoon safari cruise.
Day 10 
Enjoy a day walking in the beach, exploring the rock pools and snorkelling in the clear warm waters of the Indian Ocean. Stop for a picnic lunch before returning to the lodge in the afternoon to relax on the beach in one of the shaded sun decks, or on a sun lounger by the pool.
November to February, guests can witness the rare sight of turtles laying their eggs or hatchlings returning to the ocean and get involved with this on going conservation project.
Day 11:  Thonga – Umhlanga Rocks, Durban
A final morning activity at Thonga, perhaps join a kayaking excursion on the lakes of the wetlands. You will be taken to the Oyster Box Hotel for a final night in KwaZulu Natal. Enjoy the hospitality at this beautifully restored hotel, and we recommend the Curry Buffet dinner – it is a national institution!
Day 12: Departure Day
A driver will be on hand to take you to the airport for your onwards journey.
If you would like more information about the KwaZulu Natal Walking Holiday itinerary, speak to our Africa safari team on +44 208 249 5919. Alternatively you can contact us here by email.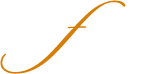 Reviews
This holiday is not operated on a schedule, it can be arranged at anytime to suit you. We recommend a minimum of 4 people and a maximum of 6 for it to operate. The tour can be tailored to encompass as much or as little walking the group likes and it does not have to be particularly strenuous walking. The holiday can be extended to include another 2 or 3 nights in the Drakensberg Mountains.
Email Us
info@outofafricatravel.com

Itinerary Includes:
8 nights, accommodation (full board with drinks).
All transfers by light aircraft starting and ending at Windhoek International Airport.
Safari game drives at Ongava Reserve
Complimentary Activities offered at Camp Onduli and Hoodia Desert Lodge
An Out of Africa representative to meet you on arrival and for departure at Windhoek Airport.
24 hour local assistance during your stay.