Namibia is a vast country, even by African standards, covering an area approximately four times the size of the United Kingdom, but with a population of a mere 2 million.This gives one of the lowest population densities in the world.  The vast open spaces and tranquility contribute to a feeling of antiquity, solitude and wilderness.The climate is typical of a semi-desert country. Days are warm to hot and nights are generally cool. Temperatures are modified by the high plateau in the interior and by the cold Benguela Current that runs up along the Atlantic coastline. Except for the first few months of the year, the country is generally dry with very little rain.
This 9 day Guided Budget safari affords you the chance to experience this magnificent and memorable country in a very personal way. You will have your own professional and experienced safari guide who will enhance your enjoyment of this unique country by making it a fascinating and stress-free journey of discovery amidst very dramatic scenery. They will have an intimate knowledge of each area and camp/lodge that you visit, allowing them to share local insights and highlights to your holiday.
Day 1  Arrival – Sossusvlei
After landing at Windhoek's International Hosea Kutako Airport, you will be welcomed by your guide who will brief you on your day ahead and give you time to ready yourself for the start of the journey.
You will then depart Windhoek in your safari vehicle with your private guide and drive southwest through the scenic Khomas Hochland highlands. You route will then take you down the Great Escarpment into the Namib Desert, stopping for a picnic lunch at a scenic location along the way. Arrive at Desert Hills Lodge mid afternoon where you will stay for the next two nights, whilst you explore the remarkable sights of the Namib Desert with your guide.
The Namib is a coastal desert that consists of dune fields, gravel plains and bare rock. It is the only true desert in Africa south of the equator, the Namib lies along the south-eastern shoreline of the Atlantic Ocean. In the south it extends into South Africa, across the Orange River, while in the north it crosses the Kunene River into Angola. Three-quarters of it falls within Namibia, where it covers nearly a fifth of the country, an area four times the size of Switzerland. With a coastline of 1 570 km, the Namib Desert occupies the western margin of the country in its entirety, from the ocean to the Great Escarpment.
If there is still time in the afternoon, your guide will take you to visit Sesriem Canyon, a nearby geological attraction, or explore Elim Dune. However, if you prefer, you can just relax and soak in the scenic and tranquil surroundings at Desert Hills Lodge.
Nestled in the Naukluft mountains with an unspoiled and uninterrupted panoramic view of the Namib Desert, Desert Hills Lodge consists of 16 luxury thatched and air-conditioned chalets. Each chalet has its own mini bar, en suite bathroom and coffee/tea station. All the chalets are built to ensure total privacy and tranquillity for each room. Desert Hills Lodge has a restaurant, fully licenced bar, wine cellar, library and a deck pool with an outside barbeque area and a fire pit. Your accommodation is in a Luxury Chalet on a Full Board Basis with activities provided by your guide.
Day 2 – Sossusvlei
This morning you will need to rise early for a magical excursion with your guide in the Namib Naukluft National Park. Setting off before sunrise to enter the park whilst the light is soft and shadows accentuate the towering shapes and curves of the dunes.
This area boasts some of the highest free-standing sand dunes in the world and your guide will give you an insight on the formation of the Namib Desert and the fascinating creatures and plants that have adapted to survive these harsh environs. Once you have explored Sossusvlei, Deadvlei and surrounding dune fields, enjoy a picnic brunch in the shade of a camel thorn tree. Return to Desert Hills Lodge in the early afternoon in time for a late lunch, with the option to visit Sesriem Canyon afterwards if you haven't already done so the day before.
Sossusvlei is the most frequently visited section of the massive 50,000 km2 Namib Naukluft National Park. It has become famous for its towering apricot coloured sand dunes. Sossusvlei itself is a clay pan set amidst these star shaped dunes which stand up to 300 meters above the surrounding plains, ranking them among the tallest dunes on earth. The deathly white clay pan contrasts against the orange sands and forms the endpoint of the ephemeral Tsauchab River, within the interior of the Great Sand Sea.
Another popular spot, famous for its gnarled and ghostly camel thorn trees, is Deadvlei. The striking trees, dead for want of water, still stand erect as they once grew. They survived until about 900 years ago when the sand sea finally blocked the river from occasionally flooding the pan.
Day 3 – Swakopmund
There is an option this morning for a sunrise balloon flight before you depart for Swakopmund (optional extra at additional cost). Please note that if you would like to do this you would need to co ordinate with your guide to make sure that the timings will fit with the proposed departure to Swakopmund.
You will depart after breakfast, heading north. The fascinating drive takes you through the awesome and ever changing desert landscapes of the Namib Naukluft National Park, including the impressive Gaub and Kuiseb canyons. You will hit the coast at the port town of Walvis Bay and then continue north to Swakopmund where you can enjoy the pleasant seaside location and cooler coastal air for your next two nights.
There will be time this afternoon to explore the town and wander along the waterfront on foot, before heading off for dinner at a popular restaurant which specializes in locally harvested seafood.
NOTE: As an alternative to the drive from Dead Valley Lodge to Swakopmund you may like to take a scenic light aircraft flight over Sossusvlei and along the Diamond Coast. Get a bird's eye view over the dune sea of abandoned mining camps, shipwrecks, Sandwich Harbour and salt pans before landing at Swakopmund Airport. Your guide will drive to meet up with you in Swakopmund later in the day. Please note that if making use of this activity, flights will need to be booked through your guide for logistical reasons. (This optional activity is at extra cost.)
Swakopmund resembles a small, German coastal resort nestled between the desert and the sea. It boasts a charming combination of German colonial architecture blended with modern hotels, shops, restaurants, museums, craft centres, galleries and cafés. The town had its beginnings as a landing station in 1892 when the German Imperial Navy erected beacons on the site. Settlers followed and made attempts to create a harbour town by constructing a concrete Mole and then an iron jetty – all of which were ultimately unsuccessful.
The advent of World War One halted developments, and the town sank into decline until half a century later when infrastructure improved and an asphalt road opened between Windhoek and Swakopmund. This made reaching the previously isolated town quicker and easier and it prospered once again to become Namibia's premier resort town. Although the sea is normally cold for swimming there are pleasant beaches and the cooler climate is refreshing after time in the desert.
The Delight is a refreshingly modern hotel, conveniently located within short walking distance of the 'Mole', this modern, uplifting and inviting hotel is the ideal base for one's stay. Every effort is made to surprise and delight guests with thoughtful touches and locally inspired reasons to smile. Each en-suite room is designed with comfort in mind and is equipped with air-conditioning, tea/coffee station, fridge, TV, complimentary WiFi and safe. Your accommodation is in a Standard Room on Full Board for the next two nights.
Day 4 – Swakopmund
Today is to be spent at your leisure, exploring the coastal areas in and around Swakopmund and Walvis Bay. You may like to get out to climb the picturesque coastal dunes; explore Swakopmund's shops, cafes, museum and colourful markets, or take a wander along the Mole Promenade. There are numerous activities on offer which can be booked in town including; catamaran dolphin and seal cruises, sea kayaking, sand-boarding, fat-bike excursions, birding tours and scenic flights over the Skeleton Coast (all at extra cost if required). Dinner tonight will be enjoyed at a restaurant in town (local branded drinks included).
Day 5 – Damaraland
Continuing on your safari today, the road takes you north and east into the wonderful and diverse region of Damaraland. You pass Namibia's highest mountain, the Brandberg which peaks at 2,573 m above sea level, and take time to absorb the vastness of the scenery along the way. The region is typified by displays of colour, magnificent table topped mountains, rock formations and bizarre-looking vegetation.
The present day landscape has been formed by the erosion of wind, water and geological forces which have formed rolling hills, dunes, gravel plains and ancient river terraces.  If time allows this afternoon your guide will take you to visit the nearby attractions and geological sites of the pre-historic Twyfelfontein rock engravings (a UNESCO World Heritage Site) – if not there is plenty of time to see them tomorrow.
Twyfelfontein: Strewn over a hillside amongst flat-topped mountains of red sandstone, Twyfelfontein's boulders and slabs of red sandstone hold some 2,500 prehistoric engravings that depict wildlife, animal spoor and abstract motifs. It is perhaps the largest and finest collection of petroglyphs in Africa. The engravings show animals such as elephant, giraffe, kudu, lion, rhinoceros, springbok, zebra and ostrich that once used to drink from a fountain at the bottom of the hill. In some cases footprints were engraved instead of hooves or paws. The abstract motifs feature mainly circles. Stone tools and other artefacts found at Twyfelfontein suggest that hunter-gatherers occupied the site over a period of perhaps 7,000 years. Twyfelfontein is one of Namibia's National Monuments and is a UNESCO World Heritage Site.
Camp Kipwe is nestled amongst an outcrop of giant granite boulders, a stone's throw away from the ephemeral Aba Huab riverbed where desert adapted elephants often traverse. Each comfortable thatched bungalow is simply
but tastefully furnished with en-suite open-air bathroom. In the centre of the camp lies a large alfresco dining area, bar, lounge and reception with an inviting fireplace nearby to relax beside in the evenings. A refreshing swimming pool and sunset lookout with lovely views also complement the camp.Your accommodation for the next 2 nights is at Camp Kipwe in a Bungalow on Full Board Basis with activities.
Day 6 – Damaraland
After an early breakfast embark on an exciting 4×4 excursion to search for game, including the elusive desert adapted elephants if they are in the area. Damaraland is home to a variety of desert adapted wildlife and hidden desert treasures. As the elephants are mostly active in the mornings you will normally have the best chance to see them then before returning to camp for lunch. However, if all the safari participants agree, you also have the option to take a picnic lunch and stop to enjoy that in the shade of a large Ana tree, whilst watching for animals.
Desert Adapted Elephant: In habitats with sufficient vegetation and water an adult elephant consumes as much as 300 kg of roughage and 230 litres of water every day of its life.  Elephant in Damaraland walk further for water and fodder than any other elephant in Africa. The distances between waterholes and feeding grounds can be as great as 68 km. The typical home range of a family herd is larger than 2,000 km2, or eight times as big as ranges of elephant in central Africa where rainfall is much higher. They typically walk and feed at night and rest during the day.
Your guide will arrange to fit in a visit to Twyfelfontein and other nearby attractions at a suitable time if you haven't already done so the previous day. On return to camp there should be time to take a walk into the local area with your guide if desired, or simply relax and enjoy some well-deserved leisure time.
Day 7 – Ongava Game Reserve
Today you set off on your journey to the Ongava Tented Camp, which is situated on the south western border of Etosha National Park on the Ongava Game Reserve. Arrive in time for an afternoon game drive on the reserve with an Ongava ranger, on shared basis with other lodge guests.
Tucked into a hidden valley at the foot of a hill within the privately owned Ongava Game Reserve, the camp offers great company  and excellent food. The main area has a bar and swimming pool fronting onto a much-frequented waterhole. The camp accommodates guests in large Meru style tents, all with en-suite facilities, open air showers and private verandas. Activities on offer include Ongava Reserve and game drives into the Etosha National Park, guided walks, bird watching, hides, night drives. With the camp been unfenced it offers an original African wildlife experience!
Your stay at Ongava Tented Camp is in a Standard Tent on Full Board basis (All Meals, Local Branded Drinks, 1 Scheduled Shared Game Drive organised by the Camp and other game viewing activities with your own guide.
Day 8 – Etosha National Park
Today is dedicated to a full day of exciting game viewing within the southern-central section of Etosha National Park from your private safari vehicle. The evening before you and your guide will discuss the option to stay in the park for the whole day or return to camp in time for lunch and re-enter in the afternoon.The rest of the evening can be spent game viewing at the camp's floodlit waterhole where game comes and goes throughout the day and night.
Etosha National Park covers 22,270 km2, of which approximately 5,000 km2 is made up of saline depressions or 'pans'. The largest of these pans, the Etosha Pan, can be classified as a saline desert in its own right. Until three million years ago it formed part of huge, shallow lake that was reduced to a complex of salt pans when the major river that fed it, the Kunene, changed course and began to flow to the Atlantic instead.
The park consists of grassland, woodland and savannah. There are game-viewing locations around the numerous springs and waterholes where several different species can often be seen at one time. The park boasts some 114 mammal and over 340 bird species. Wildlife that one might see includes elephant, lion, giraffe, blue wildebeest, eland, kudu, gemsbok (oryx), zebra, rhino, cheetah, leopard, hyena, honey badger and warthog, as well as the endemic black-faced impala.
Day 9 – Windhoek
Your early departure will take you south from Ongava Tented Camp via Outjo, Otjiwarongo and Okahandja to reach Windhoek International Airport in time to check in for your onward international flight. Your guide will assist you with your check-in and bid you farewell.
If you would like more information about the Namibia Budget Guided Safari itinerary, speak to our Africa safari team on +44 208 249 5919 (UK) or +65 919 412 56 (Asia). Alternatively you can contact us here by email.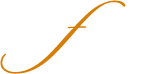 Reviews
See the very best of Namibia without the strain of self driving. This 9 day tour operates throughout the year either as a shared set departure or a personal tour, call us for info and prices.
Email Us
info@outofafricatravel.com

Itinerary Includes:
8 nights, accommodation full board (and drinks at Ongava.)
All transfers by air conditioned mini bus with driver/guide starting and ending at Windhoek International Airport.
Safari game drives at Ongava Reserve
Entrance fees and activities as specified, led by your guide except at Ongava.
An Out of Africa representative to meet you on arrival and for departure at Windhoek Airport.
24 hour local assistance during your stay.