The Republic of Namibia, which takes its name from the Namib desert, is a large and sparsely populated country on the south-west Atlantic coast of southern Africa. Namibia shares borders with Angola and Zambia to the north, Botswana to the east, and South Africa to the south. The capital city is Windhoek. Namibia safari holidays are very popular with British visitors and it is particularly well suited for self drive safari holidays.
Best time to visit Namibia
With an average of 300 days of sunshine annually Namibia is one of the sunniest countries in worldwide. The climate is generally arid which means that the potential evaporation is higher than the precipitation, resulting in a very low humidity.
In general Namibia's climate can be described as hot and dry, but substantial fluctuations during the seasons or even within one day are typical. The different regions show considerable climatic differences in rainfall and temperature. The amount of precipitation increases from the southwest to the northeast from an annual 0 mm to a maximum of 600 mm.
During the months December to March it is generally hot throughout the country. The main rainy season starts in January (often with thundershowers), when the vegetation turns into a lush green.
During April to May rains might still occur with the temperatures starting to drop. June to September is regarded as winter in Namibia. No more rainfall is received (except in the far south – in the winter rain areas) and during the day temperatures are moderate to warm. The nights are severely cold, in the inland and desert areas an overnight frost occurs. The vegetation changes from green to brown.
In October and November temperatures start to rise and it gets hot again. The so called "little rainy season" starts and brings a most welcome end to the long dry period.
May to October are the most popular months for visitors. It hardly ever rains and the visitor can enjoy the uninterrupted sunshine, except at the foggy coast. The climate is moderate and during the day it does not get extremely hot. Nevertheless it can get very cold in the evenings.
Recent History
Germany took control of the area which it called South West Africa in the late 1800s. The discovery of diamonds in 1908 prompted an influx of Europeans. South Africa seized it during World War I and administered it under a League of Nations mandate.
Namibia gained full independence in 1990 following South Africa's withdrawal from Angola. Namibia is one of Africa's most developed and stable countries, with a stable multiparty parliamentary democracy and an estimated population of 1,820,916. Tourism and diamond mining form the backbone of Namibia's economy.
Landscape
The Namibian landscape consists generally of five distinct geographical areas: the Central Plateau, the Namib Desert, the Escarpment, the Bushveld, and the Kalahari Desert. Each area has characteristic geological and natural environment with variation and overlap between each. The climate is generally extremely dry.
Wildlife
Namibia's parks and reserves range from the open bush of the centre and the north where wildlife is relatively plentiful, to the rather barren  coastal strip with its huge sand dunes. The three main tourist attractions for wildlife in Namibia are Etosha National Park, Waterberg Plateau National Park and Cape Cross Reserve.
Namibia's abundance of  flora and fauna include many endangered species such as  the Wild Dog, Black Rhino, Oribi and Puku. The Puku antelope is limited to about 100 individuals along the Chobe River in Botswana and the Linyati marshes in Namibia. The Black and White Rhino have suffered the most from poaching and would have become extinct in the wild twenty years ago had not a great effort been made to save them.
Although both species still occur naturally in Namibia, you will find in many of the reserves that they have been reintroduced. The country also has the largest population in southern Africa of cheetah not contained within National Parks. There are over twenty species of antelope in Namibia ranging from largest, the Eland, to smallest, the Damara dik-dik. The Gemsbok, a striking antelope with long symmetrical horns and distinctive black and white markings is featured on the Namibian coat of arms. Namibia also harbours a wealth of small mammals including Mongoose, Jackal as well as the less common Antbear and Honey Badger, these are not often seen as they are solitary and nocturnal.
Currency
Namibia Dollar as well as the South African Rand are accepted all over Namibia with the exception of ZAR200.00 notes, which are NOT accepted. The two currencies values are exactly the same. Please note though, that you are not able to use Namibian notes in South Africa, but they can be changed in banks.
Visa requirements
Most nationals will receive a 3 month tourist visa free of charge on arrival. Please note that if you intend to travel onto, or pass through South Africa afterwards you must have a minimum of 2 clear pages left in your passport for immigration stamps.
Getting Around
Namibia is a popular destination for self drive holidays. Almost all visitors opt for this type of  trip, the country is easy to navigate and safe but distances are long and should not be under estimated. Generally the roads are well maintained and sign posted and quite empty. Main highways are straight and tarred but quite often roads in the interior are just gravel which slows progress down and requires greater care. Most hire car companies offer the option of 2 spare tyres, which is worth considering for longer journeys. It is also advisable to fill up regularly with petrol at any opportunity, and bear in mind that most places will only take cash.
There are scheduled flights between the larger cities and charter flights which service the more popular tourist locations and safari lodges. These have restrictive luggage allowances, so something to bear in mind.
There are a number of companies which offer small group tours, these tend to be at the budget end of the market either offering camping style accommodation or small B&B type of properties. Tours can be between 4 days and 2 weeks.
Drivers Licences in Namibia
Only drivers licences in English are accepted and travellers to Namibia need to ensure they have an international drivers license or the new EU drivers license when visiting Namibia. Please note there are a number of police checks throughout the country.
Namibia High Commission in London
Tel: 020 7636 6244
www.namibiahc.org.uk
Country Information
Population: 2.1 million (2008)
Capital: Windhoek
Area: 824,292 sq km (318,261 sq miles)
Major languages: English (official), Afrikaans, German, Oshivambo, Herero, Nama
Major religion: Christianity
Monetary unit: 1 Namibian dollar = 100 cents
Internet domain: .na
International dialling code: +264
Voltage 230V Plug type: South African three pin plug.
(sources:  Oxford History of the British Empire, Wikipedia, BBC)
Let us help you plan your Namibia safari holiday or honeymoon, tailor-made to suit your interests and your budget. Call us on +44 249 5919.
Best Time To Travel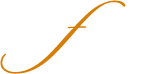 Email Us
info@outofafricatravel.com