North of Johannesburg is an area called the Waterberg which is home to a number of small towns, private game reserves and some excellent golf courses. It is easy to reach by road and simple as a self-drive option with most destinations reached in under 2 hours.
On the safari side, one of the most popular destinations is the Welgevonden Private Game Reserve which is home to Africa's Big 5 game animals and has the added bonus of being malaria-free. There are a number of small lodges on the reserve and it is perfect as a combination with golfing or a stay at Sun City which is about a two hour drive west.
For golfers, the Legend Safari and Golf Resort has become a must-play destination due to the famous Extreme 19th hole there. The tee box can only be reached by helicopter and guests are given 6 balls with which to try and find their mark – the Africa-shaped green which is 300m below. The resort is also home to a large safari conservancy and an 18 hole Championship golf course.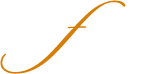 Email Us
info@outofafricatravel.com