Cape Town is a popular starting point for many golf tours in South Africa, with a wide selection of excellent golf courses in the greater city area. Combine golf with sight seeing around the Cape; or choose from one of our Gourmet Golf or Wine Tasting itineraries based partly in the Cape Winelands.
There are over a dozen courses that can be reached in less than an hour from central Cape Town, offering Links-style such as Atlantic Beach or Parkland-style golf such as Steenberg. Most courses are happy to welcome overseas visitors on a golfing holiday in South Africa throughout the week. Weekends can be a little more tricky to get tee-times but we have a good-relationship with the golf clubs and know which ones will be able to accommodate weekend visitors.
If you intend to travel in the busy months of December to February, it can be difficult to get the most popular tee times of mid morning. For this reason it is best to try and book well in advance, so once we know your preference we will secure the bookings on your behalf. If you are a two ball, there is a good chance you will be paired up during the peak season.
In the summer season (Dec-Feb) Cape Town can be buffeted by strong offshore winds. These tend to pick up during the course of the day and some clubs along the coast and the peninsula can bear the full brunt of the 'Cape Doctor' as it is known. For a gentler, less strenuous round of golf we advise playing early mornings and choosing one of the inland courses. The nearby Winelands Golf Courses are less affected.
We offer a wide range of accomodation to suit all budgets and tastes, from low cost B&B's to 5 star hotels in the V&A Waterfront. You tell us what you want and we will arrange the hotels for you. Likewise car hire or transfers, and of course, your tee times.
If you would like us to help you plan your South Africa golf holiday, please contact us we have first hand knowledge of all of the courses. Our consultants are golfers and play with handicaps between single to mid figures, so can advise on the best courses to suit your golf.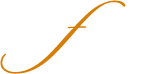 Email Us
info@outofafricatravel.com