The 2km gorge is spanned by the Victoria Falls Bridge, which was commissioned by Cecil John Rhodes. The iconic bridge was completed by 1905, but unfortunately Rhodes never lived to see it finished. It now provides easy access between Zambia and Zimbabwe on either side of the gorge.
The bridge has an amazing view of the Falls and the black shiny basalt rocks opposite, on which sits a lush green mist-soaked rain forest. One special vantage point is the Knife Edge Bridge, which affords views of the eastern cataract, the main falls, and  the 'Boiling Pot', where the river turns into the Batoka Gorge.
We mostly feature properties on the Zambian side of the falls known as Livingstone but there are plenty to choose from in Zimbabwe too, in and around Victoria Falls Town. The advent of the new international airport on the Zimbabwe side has meant more flexibility of travel and it is now possible to visit en route to, or from East Africa and Cape Town as well as the old routing via Johannesburg.
It is possible to cross between the two countries for the day on a day visa, and view the falls from both sides. Many activities take place on the Zambian side, such as the helicopter trips, micro light flights, abseiling and white water rafting. In the evenings you can take a sunset cruise on the river; go game viewing; or during the day, paddle yourself in canoes on the Zambezi. At certain times of the year it is possible to walk on the falls when water has almost ceased to flow.
Zambia is also home to some spectacular game viewing. Charming and unspoilt, it offers you another perspective with unique opportunities for walking safaris. Reserves such as South Luangwa are considered to be amongst the finest wildlife sanctuaries in Africa. We will be happy to suggest an itinerary which incorporates a Zambian Safari (on foot as part of a walking safari, or from the comfort of a 4×4 game drive vehicle!)
If you would like more information about a safari holiday which includes the Victoria Falls, please feel free to contact us on +44 208 249 5919 (UK) or +65 919 412 56 (Asia).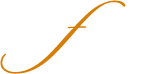 Email Us
info@outofafricatravel.com