The Emirate of Dubai is the second largest of the seven United Arab Emirates but has the biggest population at over 2.1 million inhabitants. Size has been synonymous with Dubai as it continues to build the first, largest and the biggest constructions in the world. This dynamic city state is ever-changing with its constant urge to construct something better and bigger than the previous.
The emirate's insatiable entrepreneurial drive has created world-class tourist attractions, landmarks, shopping centres, parks, nightlife and hotels.  As a result, Dubai has emerged as a cosmopolitan metropolis that has become a global city and the business and cultural hub of the Middle East and the Gulf region.
Abu Dhabi is the largest of the seven emirates that make up the United Arab Emirates, with over 80% of its landmass. The emirate's population, now over 1.6 million, is expected to reach 3 million by 2030. Across the UAE, Emirati citizens make up nearly 20% of the total population; the other 80% are expatriates from Asia, Africa, Australia, Europe and North America.
Business Operations
Generally speaking, government departments, embassies and consulates work from 8am to 4pm. Embassies and consulates may designate specific times of day for processing certain requests (such as passport applications) so always call before you visit. The Islamic holy day is Friday and most organisations operate a Friday / Saturday weekend. Shops and visitor attractions are open on both days, though usually towards the end of the day or in the early evening on Fridays.
During the holy month of Ramadan shops often change their hours by closing during the day, re-opening an hour or two after sunset, and staying open later at night. Food outlets and restaurants generally remain closed or offer takeaway services only during the day and then open up for Iftar – the meal which breaks the fast –  after sunset.
Best time to Travel to Dubai and Abu Dhabi
This is a destination with almost year round sunshine, little rainfall and near perfect winter temperatures.
The Emirates have a sub-tropical, arid climate. Sunny blue skies and high temperatures can be expected most of the year. Rainfall is sporadic, falling mainly in winter (November to March) and averaging 12 cms per year in most of the emirates.
Temperatures range from a low of around 13C (50F) on a winter's night, to a high of around 42C (118F) on a summer's day. The cooler months, November to April, are the most pleasant time to visit, when temperatures are around 24C (75F) during the day and 13C (56F) at night.
What To Wear
Lightweight summer clothing is suitable for most of the year, but something slightly warmer may be needed for the winter months. Be sure to take some sort of jacket or sweater when visiting hotels or the cinema, as the air conditioning can be fierce.
Although the attitude towards dress is fairly liberal throughout the Emirates, a healthy amount of respect for local customs doesn't go amiss, especially when shopping or sightseeing. Short or tight clothing may be worn, but it will attract attention – most of it unwelcome. For women it is best to have some kind of head covering available in case you need it.
Malls, health clubs and resort facilities are generally more accepting of what's fashionable, but when visiting government offices it is best to cover your shoulders and legs. It is especially recommended that you dress more conservatively during Ramadan.
In the evenings, restaurants and clubs usually have a mix of western, Arabic and Asian styles. Again, ladies are advised to take a pashmina or jacket because of cold air conditioning.
Currency
The local currency is the UAE dirham (AED or Dhs) which is divided into 100 fils and is pegged against the US $ (US$ 1: AED 3.6725).
Credit and debit cards are widely accepted. Foreign currencies and travellers' cheques can be exchanged in licensed exchange offices, banks and hotels, a passport is required. If you're shopping in the souks (markets) or in smaller shops, cash is the best option.
ATMs
ATMs can be found in all shopping malls, major supermarkets, most petrol stations and the airport. For international cards, the exchange rates used in transactions are normally competitive and the process is faster and far less hassle than using traditional travellers' cheques.
Visas
Visitors from most countries will receive a tourist visa free of charge upon entering the UAE. This includes European nationals, Singaporeans and Malaysians. If in doubt, please check with your local Embassy.
Let us help you plan your Dubai Golfing holiday, tailor-made to suit your interests and your budget. Call us on +44 249 5919 (UK) or +65 919 412 56 (Asia).
Best Time To Travel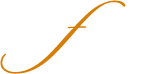 Email Us
info@outofafricatravel.com