KwaZulu-Natal has the reputation of being South Africa's playground. Tropical temperatures make the region a year round destination, whilst the cooling sea breezes help to make the hottest days more tolerable. Durban itself is a bustling if slightly jaded town, with great beaches, casinos, restaurants and nightlife. There are many excursions in the surrounding areas, including safari trips. There is some great shopping to be had, don't miss the BAT craft centre down by the docks.
If you want to combine some beach with a safari we recommend you travel slightly further afield to one of the top safari destinations, Phinda. Situated in close proximity to the Indian Ocean, Phinda also has access to some of the finest beach areas in South Africa.
Inland are the magnificent Drakensberg Mountains which stretch up as far as the northern reaches of the Kruger.  The mountains afford some amazing hiking, fishing and golfing opportunities such as Champagne Sports Resort. There are a number of small boutique properties, such as Hartford House which make a great stop over en route to the Anglo-Zulu battlefields.
For history buffs or fan of the film 'Zulu' – a stay at Isandlwana Lodge or Fugitive's Drift is a must. We recommend a 2 or 3 night stay depending on your level of interest, to really soak up the atmosphere and trace the development of the famous encounter which led to the deaths of some many on either side. It is very poignant and the professional story tellers have an amazing skill at bringing the battle to life.
In Durban, most of our accommodation is tailored towards golfers and located outside of the city centre, along the coast. If you would prefer to be based in the city we have plenty of other hotels to recommend. Facilities at all the hotels we feature also cater for non-golfers with beach clubs, spas, tennis courts and local excursions. Food in the area is of an exceptionally high standard with some of the best and freshest seafood to be found in South Africa.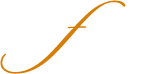 Email Us
info@outofafricatravel.com