Mozambique is a southern African nation whose long Indian Ocean coastline is popular for beach holidays. It is easy to reach from neighbouring South Africa making it the perfect destination to combine with a safari holiday. In the Quirimbas Archipelago, a 250km stretch of coral islands, mangrove-covered Ibo Island has colonial-era ruins surviving from a period of Portuguese rule. The Bazaruto Archipelago farther south has reefs which protect rare marine life including dugongs.
The economy, one of the most successful in Africa, has a fast-growing service sector, world-renowned mining (especially diamonds) industry, tourism, and manufacturing.
Currency
Mozambique's official currency is the Metical (plural Meticais) but if you're travelling in southern Mozambique both the South African Rand and US Dollar are widely accepted. In the north it's best to carry dollars. If you want to use a foreign currency instead of Meticais when souvenir shopping at markets and craft shops then we'd recommend that you bring small denomination notes.
Most hotels and lodges have credit card facilities but there are a couple of exceptions so be on the safe side and check with us before you travel.
At our recommended beach and island lodges all non-motorized water sports are usually free though you might be charged for snorkelling trips if a boat is needed to take you out to the reefs. We'd advise that you find out which activities are included beforehand to avoid any unexpected extras when it's time to check out.
The Best time to Visit Mozambique
The May to November winter season is when to go to Mozambique for cooler temperatures and the least chance of rain; December to April is the wet summer season although it generally rains in brief but vigorous downpours after which the sun comes out again. Note that January and February is cyclone season in southern Mozambique and there's every chance of a great deal of torrential rain – we'd advise avoiding the Bazaruto Archipelago at this time.
If the main focus of your Mozambique holiday is game viewing then the best time to visit Mozambique is during the dry months of August and September when the bush has thinned out and wildlife is concentrated around rivers and waterholes.
Climate
Average summer temperatures: 21°C to 31°C
Average winter temperatures: 15°C to 26°C
Rainy season: mid-November to April
Immunisations and Health
Most travelers to Mozambique will need vaccinations for hepatitis A, typhoid and polio, as well as medications for malaria prophylaxis and it is also a good idea to take some precautions against travellers' diarrhea. Insect repellents are recommended, in conjunction with other measures to prevent mosquito bites.
All visitors should have personal travel insurance as extensive healthcare is not readily available in all areas.
What to Pack
Generally, casual comfortable clothing is suitable throughout the year for a Mozambique holiday. If you are visiting Mozambique for a beach holiday, pack plenty of light cotton tops and shorts, as well as a hat, sunglasses, beach sandals and a pair of comfortable walking shoes.
If you are planning on taking lots of photographs, be sure to pack extra memory cards and batteries for your camera as these are difficult to find in Mozambique and very expensive if you do manage to get hold of them.
For the evenings – or if you are going on safari in combination with Mozambique – pack long-sleeved clothing to protect against mosquitoes and a fleece or jacket for winter game drives.
Getting About
Maputo International Airport is the main gateway into Mozambique with direct flights from Portugal, Johannesburg or Cape Town, holiday-makers are usually on their way to one of the country's smaller airports to access the Indian Ocean coast.
Vilanculos International Airport: You can fly directly to Vilanculos from Maputo, Johannesburg, Cape Town or Kruger International Airport to the Bazaruto Archipelago. Flights from the Kruger do not operate every day but it is ideal if you want to combine safari with a relaxing beach holiday.
Pemba International Airport is the gateway to the Quirimbas Archipelago, Pemba is accessed via Maputo, Johannesburg, Nairobi and Dar es Salaam – the latter two making for a great East Africa safari and beach holiday combination.
Once you've arrived on the coast, travelling onwards to the islands themselves means a boat, light aircraft or helicopter transfer. The islands are small enough to get around on foot though there will be plenty of opportunities for sailing and boating trips.
Mozambique is not a self-drive destination and travellers who want to explore its inland regions should arrange a guided safari.
Visa & Passport Requirements
All visitors to Mozambique must possess a passport valid for at least six months after their departure from the country and with 3 clear pages for stamps. Visas are required by everyone except citizens of South Africa, Zambia, Botswana and Swaziland and can be bought at most borders. However, due to recent reports of visitors being refused this service, we strongly advise you obtain your visas in advance from your nearest Mozambican Embassy. This can be done by post in the UK, the current tourist visa cost is £60. (as of Dec 2021)
Landscape & Wildlife
About three times the size of Great Britain, Mozambique is divided into two topographical regions by the Zambezi River. Northern Mozambique is a landscape of hills and low plateaus with rugged highlands in the west. Southern Mozambique is flatter due to the coastal plain which widens from north to south and accounts for almost half of the country's surface area. Away from the coast, Mozambique is very under populated and its vast open woodlands remain virtually untouched.
Most visitors to Mozambique head for the country's Indian Ocean coast. The mainland offers long stretches of palm-fringed beaches but it's the Bazaruto and Quirimbas Archipelagos that are home to classic 'desert islands' and pristine coral reefs. Several of the best dive sites in the Indian Ocean can be found here and the marine life is exceptional. Highlights include year-round diving with whale sharks and manta rays, concentrations of which peak from October to April.
Once world-renowned, Mozambique's wildlife is still recovering from decades of war but one or two big game destinations are emerging as the herds return and conservation efforts pay off. Head for the Gorongosa National Park and the Niassa Reserve for some of Southern Africa's most remote, exclusive and crowd-free game viewing.
High Commission of the Republic of Mozambique, London
Tel: 020 7383 3800
http://www.mozambiquehighcommission.org.uk
Country information
Population: 28.3 million (UN, 2016)
Capital: Maputo
Area: 801,590 km2
Major languages: Portugese
Major religions: Christianity, indigenous beliefs
Monetary unit: Mozambican Meticals
Internet domain: .mz
International dialling code: +258
Voltage: 220V Plug size: Two pin European style.
Let us help you plan your Mozambican holiday or honeymoon, tailor-made to suit your interests and your budget. Call us on +44 208 249 5919.
Best Time To Travel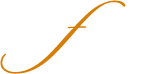 Email Us
info@outofafricatravel.com