Experience a bye-gone era and relive the elegance of rail travel on the most luxurious trains in the world. Rovos Rail's unique train safaris through the heart of Africa combine some of the most magnificent scenery with the glamour and excitment of the golden age of steam.
Step aboard the wood-panelled coaches – classics remodelled and refurbished to mint condition – and enjoy fine cuisine in five-star luxury as some of the most varied scenery imaginable unfolds beyond the windows. Recapture the romance and atmosphere of train travel, when privileged travellers experienced the magic and mystery of Africa in a relaxed and elegant fashion. Watch a short video about Rovos Rail here.
In a series of journeys lasting from 24 hours to a fortnight, the Pride of Africa train links some of Africa's greatest destinations from Cape Town at the tip of Africa to Dar-Es-Salaam in Tanzania. Enjoy scenic splendours as diverse as the game reserves of Mpumalanga to the mighty Victoria Falls; from the desert landscapes of Namibia and the stark beauty of the Karoo to the verdant cane fields of KwaZulu-Natal and the magnificent Garden Route along the Cape's southern coast.
For golfers, Rovos offers two popular and sublime golfing safari's which use the train as a base to explore and play some of South Africa's top golf courses, such as Leopard Creek and Sun City. Once you have played your round, return to the magnificence of the Rovos Train for a sumptuous dinner and cocktails at the bar, as the train moves onto the next destination. Shorter journeys, such as the 2 night Pretoria-Cape Town Rovos trip can also be combined with golfing stays at either end, making it a relaxing interlude between rounds and a great way to transfer between locations.
Suites on the Rovos Rail Train
The Pullman Suites (±7 sq metres/±76 sq feet) are equipped with a comfortable sofa-seat during the day with a conversion to double or twin beds for the evening, and also have an en-suite bathroom with shower. The wood-panelled rebuilt sleeper coaches, remodelled and refurbished to mint condition, offer every modern convenience and comfort.
The Deluxe Suites (±10 sq metres/±108 sq feet) accommodate two passengers in either twin or double beds and have a lounge area and en-suite bathroom with shower.
The Royal Suites, each of which take up half a carriage, are spacious and elegant measuring ±16 sq metres in size. Each has its own private lounge area and full bathroom with Victorian bath and separate shower. The epitome of luxury with handsome wood panelling and period Edwardian features, the air-conditioned suites accommodate two people offering the option of side-by-side twin or spacious double beds.
All of the suites have an en-suite bathroom with original fittings that combine with the modern technology of hot showers, hair dryers and shaver plugs. All suites are equipped with a writing surface and a personal safe for valuables. There is also a bar fridge filled with beverages of the passengers' choice and room service is available 24 hours a day.
Dining
Meals are served in one sitting only in the charming Victorian atmosphere of the dining cars and are complemented by a selection of fine South African wines. An enthusiastic team of chefs is responsible for overseeing the very important task of ensuring guests' every need is catered for. There's an accent on fresh local ingredients and traditional dishes such as game are a specialty.  Breakfast is between 07h00 and 10h00, lunch at 13h00, tea at 16h30 and a formal dinner at 19h30. A gong heralds lunch and dinner.
Activities and Excursions
All excursions and entrance fees that are listed in the itineraries are included in the cost, and guest are escorted by members of the Rovos Rail team for the activities. These can range from a visit to the Kimberly Diamond Mine, or a safari in the Kruger National Park to a round of golf at Durban Country Club.
If you would like further information about Rovos Rail Train journeys or how to include a stay on Rovos with one of our other itineraries, please call our South Africa Holiday's team on: +44 208 249 5919 (UK) or +65 919 412 56 (Asia). Or email us here.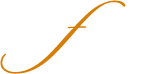 Email Us
info@outofafricatravel.com