The Village at Spier Hotel is set along the banks of the Eerste River, on the Spier Wine Estate just outside Stellenbosch. It is an ideal location to explore the Winelands or play golf on one of the local courses such as De Zalze or Pearl Valley. The hotel is a popular choice for families with children as there is plenty to keep them occupied. It also works well for groups on a golfing holiday in South Africa. The accommodation offers good value and there are a number of dining options on the estate meaning that you can relax in the evening without needing to drive.
The Spier Estate offers many entertainment and leisure options for both the relaxed and the more energetic. There are a number of different restaurants, cocktails at Toto's, tennis, swimming, encounters with raptors, horse rides through vineyards, wine tasting, quiet walks through the estate gardens, picnics from the Spier Deli, the hotel spa and of course, golf.
Rooms at The Village at Spier
The hotel comprises thirty-two double-storey modern buildings grouped around six private courtyards, each with its own pool and entertainment area. There are a total of 155 spacious rooms, including four suites and nine Villa rooms. All are simply, yet elegantly, appointed in traditional country style. The courtyards are connected by indigenous gardens, walkways and waterways.
Facilities
There are a wide range of facilities including a travel desk, the info centre, a boutique, shuttle services on and off the estate, laundry, spa and 24-hour room service.
The Camelot Spa
Indulge yourself in a variety of massage and holistic treatments including aromatherapy and reflexology. Take advantage of the facials, manicures, pedicures and other specialized skin care therapy and treatments at the spa.
Dining
There is something for everyone, from formal dining and classic french haute cuisine at 'Eight' and Riverside Pub, offering light meals and relaxed outdoor picnics by the banks of the river. Cafe Spier serves a variety of wholesome light lunches, homemade pastries and freshly percolated designer coffees. When the weather is fine, relax and enjoy your lunch on the veranda overlooking the great Spier lawn and savouring your glass of Spier wine!
Activities
At Spier guests can savour a delectable lakeside picnic, followed by a visit to the Raptor Encounter Programme, or enjoy a round of golf, horse ride or play tennis, before sampling Spier's award-winning wines at one of the restaurants.
During summer months, open air concerts are scheduled in the Spier amphitheatre which is open to guests of the hotel.
Wine Tasting
The Spier Wine Centre is a showcase for more than 200 local estates, and is a haven for wine-lovers. Located in the grounds of the main estate and housed in a gabled barn dating back to 1856, the cozy Cape Dutch architecture lures visitors into the treasures of this cellar. There are delicate whites, rich reds, premium Cape rarities, collectors' labels, superior sherries, rare vintages, and, of course, Spier's very own range of wines. Grown at the nearby Spier Home Farms, the wines include an award winning Cabernet Sauvignon and Merlot.
Formal and private tastings take place daily on the hour between 10am and 4pm. Visitors are invited to sample Spier's own house wine and savour some of the world's best wines under one roof. The centre offers a wide range of wine accessories; wine specialists are always on hand to advise, and an efficient and speedy delivery service is available for overseas buyers.
For more information about staying at Spier and South Africa golfing holidays, contact us here or call our South Africa golf holidays team on +44 208 249 5919.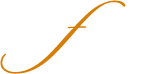 Reviews
In our opinion: There is something for everyone here. Golf groups have plenty of space and facilities to keep them busy in the evenings without having to drive into town. Parents with children can relax and let the children enjoy the surroundings.
Email Us
info@outofafricatravel.com

The Village at Spier Hotel Amenities
Bed and breakfast basis
24 hour room service
Air conditioning
A la Carte dining
Bar
Electronic Safes
Wine tasting
Golf Course nearby
Laundry
Leisure & Travel desk
Raptor Encounter
Restaurants
Shuttle service to central Stellenbosch
Spa & Treatments
Swimming pools
Tea & coffee making facilities
Tennis Academy
Wifi