Ngala Private Game Reserve was one of the first to be incorporated into the renowned Kruger National Park. The reserve has exclusive traversing rights within 15 000 hectares (37 100 acres) of untouched wilderness. With so much space and sharing an unfenced border with the Kruger National Park, Ngala is one of the top reserves in South Africa for a safari holiday, tracking Africa's Big 5 game animals, as well as other wildlife species, including the endangered wild dog.
Game viewing at Ngala (meaning "place of the lion" in Shangaan) is exciting and unpredictable, each game drive and specialist walking activity is a unique experience. Prime territory for Africa's Big 5, a wildlife experience at Ngala Private Game Reserve also includes spectacular sightings of incredibly huge herds. Driving through such a large traversing area at Ngala makes for an unbelievable experience when coming across large herds of elephant or buffalo. These are what safari memories are made of.
Set between riverine forest and the sandy bed of the Timbavati River, the main lodge building with its inviting lounges and extensive decks give front row views of game wandering down to drink. A rim flow pool mimics the contours of the river bed, inviting you in for a refreshing dip, while a tranquil massage studio adds a touch of pure indulgence. At night, the stirring scents of Africa's famous spices waft up from a meal shared in a spectacular setting of the deck lit by hurricane lamps. Ngala is a favourite spot for newly weds looking for a romantic safari honeymoon with an 'Out of Africa' feel.
Rooms at Ngala
Mounted on raised platforms the tented guest rooms have large gauze screen windows that let the bushveld breeze into your tent, stirred and amplified by swirling overhead fans. All of the rooms are air conditioned for the hotter summer months.
Stone partitions and wooden sides give privacy in the spacious suite and divide the main bedroom area from the bathroom and individual toilet. An oversized bathtub sits on a wooden platform, where gauze screens open up to the private walled outdoor shower area gives the effect of bathing in a giant leafy chamber.
There is a 'Gym in a Bag' if you want to get active or you can book a massage. There is a complimentary laundry service.
Activities
Twice daily game drives– early morning and late afternoon / evening game drives in an open 4×4 safari vehicle traverse an area of 14 700 hectares. Track the Big Five, as well as a rich variety of other game, in the company of an armed ranger and tracker. Strict vehicle limits at animal sightings ensure the exclusivity of your wildlife experience and careful off-road driving positions you for the best photo opportunities. Night game drives provide a fascinating glimpse into the lives of the predators, particularly the leopard for which Ngala is renowned.
Interpretive bush walks– in between game drives, take a leisurely walk within easy reach of your lodge and experience the sights, smells and sounds of the African bush. An armed ranger will accompany you and will share his vast knowledge of the local fauna and flora. Take in the intimate details of your surroundings, from the intricate patterns of a spider's web to the bright plumage of the local birds and the sharp alarms calls of a dozen small creatures. Wonder at the delicate beauty of the leopard orchid, which flowers in the forks of tree boughs in early summer, taste the fruit of the marula tree or examine the meringue-like nests of the foamnest frog suspended from branches on the edge of pools of water.
Ngala accepts children over the age of 12.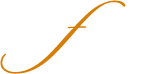 Reviews
In our opinion: A lovely luxury tented camp in the East African style. Indoor and outdoor showers, air conditioned suite with all mod-cons - this is our idea of 'getting close to nature'!
Email Us
info@outofafricatravel.com

Ngala Tented Camp Amenities
Fully Inclusive Basis
Air Conditioned
En Suite Bathroom
Outdoor shower
Safe
Laundry (complimentary)
Hair dryer
Tea & Coffee Making Facilities
Lounge area
Swimming pool
Wifi