Zimbabwe is a landlocked country in southern Africa known for its dramatic landscape and diverse wildlife, with roughly 11% of the country set aside as national parks, reserves and safari areas. The country had become known for its tumultuous political history and in particular the authoritarian rule of Robert Mugabe. Gradually the country is returning to stability and visitors are rewarded for the endeavour to see a country  that has much to offer.
Tourism has been the saving grace and with its stewardship of the national parks and reserves, this is a vibrant industry and one of the on going success stories which sustains the country. The most popular of the tourist destinations is the Victoria Falls which makes a thundering 108m drop into the narrow Batoka Gorge, where there's white-water rafting and bungee-jumping. Downstream are Matusadona and Mana Pools national parks, home to hippos, rhinos and birdlife.
The Victoria Falls National Park is also in this area and is one of the eight main national parks in Zimbabwe, the largest of which is Hwange National Park. There are a number of ancient ruined cities built in a unique dry stone style. The most famous of these are the Great Zimbabwe ruins in Masvingo.
The Matobo Hills are an area of granite kopjes and wooded valleys commencing some 22 miles (35 km) south of Bulawayo in southern Zimbabwe. The Hills were formed over 2,000 million years ago with granite being forced to the surface, then being eroded to produce smooth "whaleback dwalas" and broken kopjes, strewn with boulders and interspersed with thickets of vegetation. Mzilikazi, founder of the Ndebele nation, gave the area its name, meaning 'Bald Heads'. They have become famous and a tourist attraction due to their ancient shapes and local wildlife. Cecil Rhodes and other early white pioneers like Leander Starr Jameson are buried in these hills at a site named World's View.
Recent History
Since the 11th century, present-day Zimbabwe has been the site of several organised states and kingdoms as well as a major route for migration and trade. The British South Africa Company of Cecil Rhodes first demarcated the present territory during the 1890s; it became the self-governing British colony of Southern Rhodesia in 1923. In 1965, the conservative white minority government unilaterally declared independence as Rhodesia. The state endured international isolation and a 15-year guerrilla war with black nationalist forces; this culminated in a peace agreement that established universal enfranchisement and de jure sovereignty as Zimbabwe in April 1980. Zimbabwe then joined the Commonwealth of Nations, from which it was suspended in 2002 for breaches of international law by its then-government, and from which it withdrew in December 2003. 
Robert Mugabe became Prime Minister of Zimbabwe in 1980, when his ZANU-PF party won the elections following the end of white minority rule; he was the President of Zimbabwe from 1987 until his resignation in 2017. Under Mugabe's authoritarian regime, the state security apparatus dominated the country and was responsible for widespread human rights violations. Mugabe maintained the revolutionary socialist rhetoric of the Cold War era, blaming Zimbabwe's economic woes on conspiring Western capitalist countries. The country has been in economic decline since the 1990s, experiencing several crashes and hyperinflation along the way.
On 15 November 2017, in the wake of over a year of protests against his government as well as Zimbabwe's rapidly declining economy, Mugabe was placed under house arrest by the country's national army in a coup d'état. On 19 November 2017, ZANU-PF sacked Robert Mugabe as party leader and appointed former Vice President Emmerson Mnangagwa in his place. On 21 November 2017, Mugabe tendered his resignation prior to impeachment proceedings being completed.
Languages
English is the official language but Shona and Ndebele are the most widely spoken of the indigenous languages.
Best time to visit Zimbabwe and the Victoria Falls
Zimbabwe can be visited any time of the year. The best wildlife viewing time is in the dry season, May to October, when animals congregate around the rivers and waterholes. This is especially true in Hwange where the artificially pumped waterholes attract many animals, including big herds of elephant. The best time to see Victoria Falls is from May through September.
Climate
There are two main seasons broadly similar to those in Zambia. The rainy season (November to April) corresponds to summer, and the dry season (May/June to October/November), corresponds to winter. The dry season is subdivided into the cool dry season (May/June to August), and the hot dry season (September to October/November). During the cooler season from May to August the country's altitude gives a pleasant subtropical feel. However, average monthly temperatures remain above 20°C over most of the country for eight or more months of the year.
Visa Requirements
You can expect to pay 30 USD for a 30-day/single-entry visa or 60 USD for a 60-day/multiple entry visa. These can be bought on entry, from your local embassy or online at https://www.evisa.gov.zw
Certain countries are exempt from buying tourist visas such as Singaporean and Malaysian Nationals. Please check before travel with your local Embassy.
Embassy of Zimbabwe in London
Tel: 020 7836 7755
Website: http://www.zimlondon.gov.zw
Country Information
Population: 16.15 million (Census 2016)
Capital: Harare
Area: 390,757 sq km
Major language: English (official), Shona, Ndebele.
Major religions: Christianity, indigenous beliefs, Hinduism, Islam
Monetary unit: US$ Dollar1 = 100 US Cents
Main exports: Gold, Platinum, tobacco
Internet domain: .zw
International dialling code: +263
Voltage: 230V
Plug size: British 3 pin 13amp plug, South African three pin plug and European two pin unearthed can all be found.
(sources:  Zimbabwe Government website, Wikipedia)
Our Zimbabwe holidays and safaris can be tailored to be as relaxing or as exhilarating as you wish. Let us help you plan your Victoria Falls or Zimbabwe holiday, tailor-made to suit your interests and your budget.
Best Time To Travel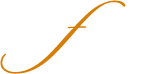 Email Us
info@outofafricatravel.com