Whilst Kenya is not known as one of the world's top golf destinations, it has a number of good quality courses making it an ideal location to combine golf with safari or a beach holiday. The gateway of Nairobi is an easy overnight flight from Europe and has  a minimal time difference, making it an attractive destination for some winter sun. The year round climate is quite temperate with only the months of April to June that should be avoided due to the heavy rains.
Kenya has started to recognise the value of golf as an additional marketing resource and new courses have been built in the popular tourist destinations. We haven't see one spring up in the Masai Mara yet (and hopefully won't!) but you can now enjoy a round in Nairobi, The Great Rift Valley area, en route to the Mara, and also on the coast near Mombasa. There is enough variety and opportunity to keep even the most committed golfer occupied.
In truth the courses are not of the standard of other golfing destinations such as South Africa or Dubai. Some of the courses, such as the Royal Nairobi and Karen Country Club are colonial-style clubs with a long standing heritage and traditional course layouts, that may be deemed uninteresting compared to the modern course designs. There is also a challenge of maintaining these older courses in the tropical climate. For this reason we wouldn't necessarily recommend Kenya as a stand alone golf destination but it is a brilliant place to combine some golf with the opportunity to visit a game reserve, see the Wildebeest Migration or go to the coast for some sun.
If you have some time in the capital we recommend the Royal Nairobi Golf Club and the Karen Country Club, both of whom welcome overseas guests. The Royal Nairobi has reciprocity with many other clubs around the world that also hold the 'Royal' warrant.
Heading out from Nairobi for safari, or just to escape the city, there are two excellent courses, one at the Great Rift Valley Hotel and one outside Mombasa on the coast, Vipingo Ridge.
Out of Africa Golf specialise in customised Kenya golf breaks for individuals and groups. We will tailor the golfing holiday to suit you, whether this encompasses golf everyday or a combination of golf, sightseeing, safaris, relaxing or fine wines and food – you just have to decide which takes priority!
Our clients return year after year, and we are proud of our track record and the numerous referrals that our clients have given us. We strive to give the highest levels of service at a competitive price. We have played all of the courses that are listed on the website and these are our first hand, personal reviews by mid-handicappers.
Our clients include 'committed' golfers playing off near-scratch handicaps all the way through to more leisurely high handicappers. We are happy to discuss which courses will suit your ability and pocket to ensure you get the best from a holiday in Kenya.
We have numerous suggested holiday itineraries for African golf holidays, designed to include a variety of locations, travel times and budgets. Our itineraries include the very best Kenyan golf courses, such as Vipingo Ridge, Karen Country Club and Windsor Golf Hotel & Country Club.
What we offer:
Twelve years experience in creating golfing holidays in South Africa
Specialist knowledge of South Africa's golf courses, resorts and hotels, allowing us to tailor make an itinerary to suit your budget, time and golf standard.
Pre-booked tee times and golf carts, and all green fees included in the price of your golfing holiday
Personalised travel itinerary prepared for you with all the information you will need including tee off times, golf course descriptions, accomodation details and directions for self-drive guests etc.
Tuition and coaching sessions for groups or individuals, if requested
Arrange mini-tournaments for groups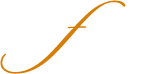 South Africa Golf Courses
Email Us
info@outofafricatravel.com