The Desert Rhino Camp is situated in the 1-million-acre private Palmwag Reserve in Damaraland in north-west Namibia, between Etosha and the Skeleton Coast – few places on the planet can offer this level of privacy and wilderness experience. The camp welcomes children over 8 years old.
This reserve has a number of fresh water springs that support healthy populations of animals including desert-adapted black rhino and elephant as well as large populations of the rare Hartmann's mountain zebra, giraffe, oryx, springbok and kudu. The predator population is the largest outside the Etosha National Park with over 100 lion, cheetah, leopard, brown and spotted hyena.
Activities include rhino tracking on foot or by vehicle as well as day and night nature drives. Guests often enjoy full day outings, with a picnic lunch, on the reserve.
Palmwag Rhino Camp is a joint venture between Wilderness Safaris and the "Save the Rhino Trust" – a non-profit conservation organisation that has been working in this area for 20 years. The trust has been singly responsible for helping to ensure that these rare, desert-adapted black rhino survived the slaughter that went on throughout other parts of Africa in the 80's and 90's.
Today this population of Black rhino is growing in numbers and the area boasts the largest concentration of rhino anywhere on the planet outside a national park. Community game scouts who were employed by the trust to help with the patrolling and monitoring all these years are now seconded to the camp and are the trackers and guides. A portion of every guest's revenue goes to the trust.
Rooms at Desert Rhino Camp
Desert Rhino Camp accommodates 16 guests in 8 large East African-styled "Meru" tents each with an en-suite bathroom comprising hand basin, flush toilet and a classic bucket shower that is filled with hot water whenever needed. Lights are powered by solar panels and the tented dining room offers uninterrupted views of the desert and mountains. Welwitschia plants (ancient desert adapted plants) dot the plains in front of the camp.
Dining
Meals are served in a classic East African style dining room with uninterrupted views of the desert and mountains. Before you leave in the morning you will have an early breakfast, followed later in the day by lunch, tea and then in the evening a three course dinner is served. Drinks on game drives and house-wine at dinner are included.
Game Viewing & activities
Considering the proximity of the concession to the Skeleton Coast Park and true Namib Desert, this area is home to a surprisingly high variety and density of wildlife. The 450,000 hectare area supports the largest free roaming population of Black rhino in Africa as well as a healthy number of desert adapted Elephants. There are good populations of Hartman's Mountain zebra, giraffe, oryx, springbok, ostrich, lion, cheetah, leopard, Spotted and Brown hyena. The bird life is diverse and prolific with most of Namibia's endemics present.
Activities
Rhino tracking on foot or by vehicle
Night drives
Full day outings with picnic lunch
Optional visit to a Himba village
For more information about safari holidays in Namibia, or staying at Desert Rhino Camp, contact us here or call +44 208 249 5919 or +65 9191 412 56 to speak to our Africa holidays and honeymoon team.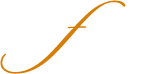 Email Us
info@outofafricatravel.com

Facilities at Desert Rhino Camp
Fully Inclusive basis
12v power with facility to charge video batteries.
Bucket showers with heated water on demand.
En suite bathroom with flushing toilet
Private deck outside each tent
Lounge tent
Swimming pool
NO WIFI