COVID 19 implications for travel.  (Updated 16th March 2021)
The UK government are currently only allowing essential travel for people from the UK, so no one can go abroad for a holiday.  This looks set to change from May/June 2021 but there is no news yet on whether visitors to Africa will still be required to quarantine in a hotel or at home on their return. Currently Kenya is the only popular tourist country not on the UK government Red List so anyone returning from there only need to home isolate on their return (and have proof of the necessary negative covid tests.) South Africa, Namibia, Swaziland, Tanzania and Botswana, amongst others, all require a hotel quarantine stay.
It is our fervent hope that by the last quarter of 2021 this situation will have changed and that our guests will be able to travel freely if they have been vaccinated. It seems that the covid travel passport is coming online and the front runner is the IATA app.
We are starting to take new bookings for travel to South Africa and other countries  and can provisionally hold accommodation with no financial obligations until approx 30 days before travel. This means that you can book a holiday confident in the knowledge that if you are unable to travel, that you will not lose any money. We are not taking any deposits and not paying suppliers up front on your behalf.
As before we encourage clients to take out travel insurance as soon as they book a holiday and in the current times we would stress the need to check for cover relating to Covid issues. There are a number of companies that are offering this now, if you need any help finding a policy, please let us know. We are no in a position to recommend any one company, nor are we paid any commission by them, but we do have a list of companies that offer this travel cover in addition to the 'normal' travel insurance cover.
Please give us a call to chat through any concerns or questions that you might have regarding the impact of covid on a planned trip.
When is the best time to go on safari?
That will depend on where in Africa you want to go and what you want to see. It is a huge continent with the countries such as Kenya and Tanzania sitting astride and just below the Equator and the more southern countries such as Botswana, Zambia and South Africa firmly in the southern hemisphere. As a result the two regions have very different weather patterns.
Kenya and Tanzania Safari Holidays Weather
East Africa generally has 2 periods of rain fall, March to May and October through to November. The busiest time to visit Kenya is July to Sept when the Migration is in full swing in the Masai Mara. If you wish to visit at this time of year it is best to visit well in advance.
The migration moves in a continual circle and reaches the Serengeti around November. This can be an excellent time to see the herds without the throngs of tourists. If the migration is not on your agenda, there are a number of other wonderful reserves in Kenya and Tanzania with excellent year-round game viewing, including the Big 5 game animals.
South Africa Safari Holidays Weather
This vast country has a number of weather patterns which are controlled by the prevailing winds and the topography. As a result the 'winter' or rainy season affects different areas at different times of year. The Kruger has rains from December through to March; Madikwe is cold but dry from May to Sept, and Cape Town is cold and wet from May to Sept with an average daily high of about 18 degrees dropping to around 10 degrees at night.
In KwaZulu Natal there is a sub tropical climate and even in 'winter' you can expect daily highs of 23 degrees. The higher temperatures in the summer period of Nov to April bring large downpours triggered by the humidity. They do not last for long though.
Namibia Safari Holidays Weather
The most pleasant time to visit is between April and October when temperatures are cooler and there is little rainfall. Game viewing in Etosha is good all year round but at its best in the drier months June through to September. August is always very busy and it is best to book accommodation well in advance.
Botswana Safari Holidays Weather
The safari season runs from April through to October. May, June and July are the winter months with mild temperatures and no rainfall.  At this time the floodwaters from Angola start to fill the lagoons and delta streams. The heat builds from November through to April and brings humidity and thunderstorms but can be excellent for game viewing.
Zambia Safari Holidays Weather
The most popular time to visit Zambia is during the short dry period, between April and Sept, when the game congregates at waterholes. The 'Green Season' runs from December to April when lodges are much quieter and relatively inexpensive due to the rains. But some of the more remote bush camps close completely until the dry weather returns.
When is the best time to see the Victoria Falls?
Weather-wise, the months from July through September offer some of the most favorable conditions in Victoria Falls. Although this period is actually winter time in the region, the weather is mild and average daily temperatures range from 21 to 25°C.
The Victoria Falls are at their most impressive during the high water flow period from February to June. The falls are at their peak around May to June, when the cascading water create a curtain the entire width of the Zambezi River. This makes close-up photography of the falls hard to capture during this period and electronic devices can get damaged by the spray and mist. Visitors heading to the falls should take a poncho or other water-proof attire. A helicopter tour flying above Victoria Falls is one of the best viewing options during this time.
October and November mark the tail end of the regions dry season; these months are when Victoria Falls are at their lowest flow. Instead of an uninterrupted curtain of water across the rock wall, water flows are separated into narrower segments. While the falls are less awe-inspiring, the lower-flowing conditions allow visitors more opportunities to approach the falls. The reduced water flow also means more outdoor activities next to the falls, including a refreshing swim in the "Devil's Swimming Pool," a rock pool touching the edge of the falls.
Do I need a visa for my safari holiday?
British, Europeans and Singaporeans will receive a 3 month tourist visa on arrival into South Africa, Namibia and Botswana. This is free of charge, but you must have 2 completely clear pages in your passport at the time of your arrival. You must also have at least 6 months validity in your passport from your date of departure.
Kenya, Tanzania, Zambia, Zimbabwe and Mozambique all make charges for tourist visas for Europeans. Singaporeans and some other Asian nationals get free visas issued on arrival. These vary depending on your country of origin and whether you require a single or multiple visa. In some cases such as Mozambique, it is necessary to purchase your visa before arrival but Kenya, Tanzania and Zambia offer visas on arrival. You will need US$ cash, in new notes.
Check with the High Commissions below for the latest visa requirements and download application forms:
Kenya High Commission
www.kenyahighcom.org.uk
Tanzania High Commission
www.tanzaniahighcommission.co.uk
Zambia High Commission
www.zambiahc.org.uk
Zimbabwe Embassy
www.zimbabwe.embassyhomepage.com
Mozambique High Commission
www.mozambiquehighcommission.org.uk
Is it safe to travel?
From time to time there are problems in various countries, in the past Kenya has unfortunately been in the news for all the wrong reasons, with terrorist attacks in Nairobi and on the northern stretch of the Kenyan coast. We believe it is inherently safe to travel and would never recommend a holiday or self-drive trip that we were not confident about. We are happy to talk through any concerns that you might have at any point leading up to your holiday. We would recommend that you buy travel insurance as soon as you have booked your holiday. You can check the Foreign Office website for any warnings about travel in particular areas. FOC Travel Advice.
International Driving Licenses and hiring a car in Africa
The three largest car rental companies in South Africa have given us the following information after the changes to UK Driving Licences  (09 June 2015):
The car rental companies are not the Road Traffic Inspectorate, and have no legal onus to check the validity of a person's license. All they need to see, and have a copy of for their insurance purposes and to fulfil their due diligence obligations, is a valid licence that can be read and understood. They say that they do not have the means or ability to keep up with every country's laws and licenses and processes. If the person is driving illegally on a suspended license or the wrong car type etc., that is between the driver and the law. If the driver, because of this, gets the car impounded or whatever, the costs associated are just deducted from the drivers credit card. If there is a claim and it is later found out that the license is invalid, again, the driver becomes responsible and his waivers will fall away.
The standard UK or International card license is accepted as proof of license by all 3 main car rental companies (Europcar, Avis & Hertz), and there is no need for clients to produce a summary of their license record/points or category of car they are allowed to drive. The license must be in English and have photo ID.
What animals will I see on my safari?
Most popular tourist game reserves will have the "Big 5" game animals which comprise of lion, elephant, rhino, leopard and Cape buffalo. These can been seen in East Africa and southern Africa. The terrain and climate are the biggest factors, so the open plains of the Masai Mara and Serengeti and much more favourable for cheetahs and the tree lined rivers of the Kruger, favour leopards and ambush predators.
In Botswana, the waterways and lagoons of the Okavango Delta are not suitable for rhino. But you can see most other animals especially on the larger islands. The nearby Savute region is world famous for its lion prides and further north Chobe is home to huge herds of elephant and buffalo.
Etosha in Namibia plays host to all of the Big 5 as well as some unique characters such as the black faced Impala. There are large numbers of cheetah in Namibia and it is also home to the largest number of Black rhino. Why not spend a day with a guide tracking rhino on foot in Damaraland?!
In Kenya the open plains are host to vast herds of wildebeest, zebra and antelope during the migration, which in turn attract the predators. In the more northern reserves such as Samburu, Meru and Laikapia you can also find the same animals as well as some unique species such as the Gerenuk antelope and the Grevy's zebra.
Tanzania also enjoy a visit from the migration at certain times of the year which brings tourists to the Serengeti to view the spectacle. However further afield in reserves such as Ruaha and the Selous, you can see fantastic game viewing with large numbers of animals, especially lion and elephant.
South Africa is blessed with the vast Kruger National Park which is home to all the predators including wild dog, and the southern area is famous for its high density of leopard. When National Geographic want to film leopard this is where they send the camera crews. The Kruger is by no means the only place for game viewing. We recommend Madikwe, Welgevonden and the Eastern Cape as well, all of which have the added bonus of being malaria-fee. KwaZulu Natal also has a number of reserves and is a stronghold for White and Black rhino in the country.
What should I pack for a safari holiday?
Bring casual light clothing, but remember to bring a warm, fleece/jacket for the cooler mornings and nights. Cotton clothing in neutral colours is recommended for game drives and compulsory for walks. Keep whites to a minimum, as white attracts certain bugs at night. The game vehicles will have rain ponchos on hand should they be needed. They will also carry some mosquito repellent spray.
Some more suggestions:
Comfortable walking shoes, track shoes or boots for the bush walks.
Sandals to wear at meals and within the lodge area.
Shorts for the walks and the hot midday periods.
Swimming costumes.
Sun block/sun hat/sunglasses/lip balm.
Extra pair of correction glasses (if you wear them).
Contact lens solution and an extra set of contact lenses (if required).
Cameras, binoculars and a Video camera and a spare battery. (Batteries can be recharged in your room)
Small first aid pack with some dehydration sachets.
Health
Recommended Immunisations:
Hepatitis A
Typhoid
Tetanus/Diptheria
Yellow Fever (some areas) It is necessary to have a valid Yellow Fever immunisation certificate when entering South Africa from Tanzania, Kenya & Mozambique.* Please check for updated information before travelling. This applies even when you remain in transit.
There is no malaria risk in South Africa in Cape Town, the Garden Route, Madikwe or the Eastern Cape. Kruger and KwaZulu Natal are considered low risk.
Kenya, Tanzania, Botswana, Zambia, Mozambique and Zimbabwe all have a malaria-risk. Namibia has low risk in certain northern areas.
Money
It is not wise to carry large sums of cash with you as in any country, nor is it necessary to do so. All tourist hotels and restaurants will accept credit cards.
What Adaptor do I need?
Virtually all hotels and guest houses will have International adaptors plugs available for you to borrow. For South Africa, the universal worldwide adaptors do not work – there is a very specific adaptor (which you can buy at Heathrow/Changi and also in SA) which fits South African plug points, it is the same as a UK/Singapore plug with 3 pins, but the South African pins are round, not flat. They are the same in Namibia. Kenya and Tanzania have UK/Singaporean style plugs.
How much luggage can I take?
Economy class passengers are allowed 23kg on long haul and 20Kg on domestic flights.
Charter flights, such as those going to safari lodges in the Masai Mara or Botswana have a very strict policy of only allowing 15Kg per person (including hand luggage). The luggage must be in soft sided bags. For this reason most lodges will offer a free laundry service or we can arrange for left luggage if you are returning to the same point. Please speak to us if you feel that you need to exceed this limit.
In previous years we have had 2 clients who have had their luggage broken into at Johannesburg Airport when leaving the country. Please do not put 'valuables' such as electronic equipment (cameras, laptops etc) in your luggage. This shows up nicely on the X-ray machinery that they use to scan all luggage, and has proved tempting to someone in the airport. 'Valuables' are NOT covered by most personal travel insurance so please check. We would recommend that you padlock all cases if travelling through Johannesburg and be vigilant when you arrive/are checking in.
Do I need travel insurance?
YES! Please make sure that you are adequately covered both for personal possessions and medical cover. We insist that all of our clients have travel insurance and would recommend that you take this out as soon as you book your holiday in case your plans have to alter.
Travelling to South Africa with Children
It is necessary for parents travelling with children Under 18 years old to bring a long a copy of their birth certificate (which must be in English). If you need the certificate translated it will also have to be notarised. If there is only one parent travelling with the child, they will need to have a letter authorising travel from the other parent. If the child is travelling without either parent, then a letter from both parents is needed or in the case where one or both parents are dead, then additionally a death certificate is needed. Please contact us before travel to clarify exactly what you will need.
Is my holiday protected?
YES! Anyone booking a holiday package with Out of Africa that originates in the UK, and includes flights, will be covered by our ATOL licence. For more information about your cover please ask for our T&C's or look at the CAA's ATOL page. On booking your holiday you will receive an ATOL certificate detailing the cover that you are entitled to.
If you have any questions please do not hesitate to call our Africa team on +44 208 249 5919 (UK) or +65 919 412 56, (Asia) alternatively you can fill out our contact form.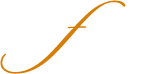 Email Us
info@outofafricatravel.com