Spectacular scenery, flora and fauna, the Garden Route is one of South Africa's most popular tourist destinations offering an endless spectacle of lush forests, imposing mountains, lakes and dramatic coastline. The route officially begins in Mossel Bay and ends in Port Elizabeth, but we recommend you start out from Cape Town with a chance to see the migrating whales from the shore at Hermanus.
Most people opt to self-drive and but we can arrange either an escorted tour with a qualified tour guide or joining one of the small group tours that depart frequently from Cape Town.
For self drive, we use only known brand car rental companies with a fleet of new vehicles and an extensive infrastructure in case you have difficulties. We will supply maps, information about things to visit, as well as arranging all your accommodation in advance. Choose from B&B Guest houses, such as The Lodge on the Green at Hermanus to 5 star accommodation at Fancourt Hotel, or a mixture of all of them, we can plan a route to suit your time and budget. You'll love it!
For golfers there are a number of 'must-play' courses including the dramatic Pinnacle Point that hugs the cliffs at Mossel Bay or the pristine fairways at Fancourt or the devilishly hard Links – South Africa's number one ranked course. If you are aiming to play golf as well as sightseeing then we recommend a minimum of 10 days to enjoy the 800km trip, flying out from Port Elizabeth rather than doubling back to Cape Town.
There are opportunities for safari along the route including Gondwana near Mossel Bay and Pumba near Port Elizabeth.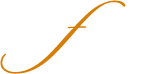 Email Us
info@outofafricatravel.com