Camp Kalahari is located in the Makgadikgadi Pans of central Botswana. The tented camp offers a return to the traditional safari style of the old explorers, and is the best way to experience the Makgadikgadi in a fresh and affordable way. The camp is ideal for those who want fun, comfort, style and adventure and is particularly suited to familes. Camp Kalahari accepts children of all ages.
There is a large and comfortable thatched library, lounge and dining area and a swimming pool where guests can relax and enjoy the serenity and peace of this enchanting area.
Rooms at Camp Kalahari
Camp Kalahari has nine twin/double Meru tents and one family unit which comprises of two twin tents with an inter-leading bathroom.
All of the tents have en suite outdoor bathrooms, flush toilets and steaming hot showers. The tent interiors have a classic old safari style, with comfy beds, crisp cotton sheets, stripy African blankets and hot water bottles in winter. There is no electricity in camp so all lighting is via hurricane lamps and torches.
Activities
There are two distinctly different seasons in the Makgadikgadi region –  The dry season, lasting from mid April to the end of October and the wet season, which starts at the beginning of November through to mid  April.
When the rains arrive, the landscape is transformed and water gathers on  the surface of the salt pan. Algae bloom, crustaceans breed, and clouds of flamingo descend to feed on them. Then herds of zebra and wildebeest materialise, drawn by the lush grass, and for several months, the desert is teeming with game and predators.
Guests visiting Camp Kalahari during the wet season can see the last surviving migration of zebra and wildebeest in Southern Africa. Most people associate the migration with East Africa and don't know about this, the second largest migration of African ungulates. It is estimated that 30,000 animals, the majority being zebra, participate each year.
When the waters dry up, the birds and animals migrate and the extraordinary ecosystem of the Makgadikgadi becomes the main attraction. During the dry season guests can experience the vast Makgadikgadi Salt Pans on quad bikes. The fat tyres skim over the surfaces where heavier vehicles would sink. The fact that you can travel across the pans at great speed and still arrive nowhere only underlines the pans immensity. There is nothing out here. Absolutely nothing.
The Guides at Camp Kalahari team up with a small group of Zu/'hoasi Bushmen to guide guests on a morning's walk, offering a window into the past. The Bushmen teach guests how they have survived in harsh environments, using their vast and ancient knowledge of plants, animal behaviour to survive.
Close by is the famous Chapman's Baobab (Also known as the Seven Sisters) which is acknowledged to be the third largest tree in Africa, and was the camp site of early explorers like Livingstone and Selous when they pioneered the area.
A safari to Camp Kalahari is also a complete desert experience focusing on species unique to the area such as aardvark, gemsbok and springbok. Guests are also virtually guaranteed of seeing the rare and elusive brown hyaena and are able to walk through the Kalahari with a gang of habituated but wild meerkats!
This is a particular attraction for younger members of the family  who can follow the antics of these loveable characters. As the sun rises, these pixie-faced creatures emerge from their burrows and join you, sunning themselves with paws behind their backs, completely indifferent to your presence. A baby might sit on someone's toe or a sentinel hop onto your head! As they all scurry off to forage, you follow. The meerkats dig up scorpions and pounce on beetles while your guide maintains a running commentary on their social habits and survival strategies.
For more information about safari holidays in Botswana, or staying at Camp Kalahari, contact us here or call +44 208 249 5919 or +65 9191 412 56 to speak to our Africa holidays and honeymoon team.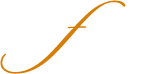 Email Us
info@outofafricatravel.com

Staying at Camp Kalahari
Fully Inclusive basis
En suite bathrooms
Hot water
Flushing Toilets
Lounge
Bar
Swimming pool
Getting There
Can be reached by light aircraft from Maun or by arrangement from other camps.