Spanning across the Mpumalanga region lies South Africa's top safari destination, the Kruger National Park. Rich in wildlife and home to the Big 5 (lion, elephant, leopard, rhino and Cape buffalo) the area has the highest concentration of game in southern Africa and is famed worldwide for its game viewing statistics.
Throughout the Kruger region there are private reserves and lodges. Most of these reserves border the national park with no fences, so animals are free to roam throughout the area. Choose from luxury tented camps with all mod-cons to stunning lodges raised on platforms or built overlooking the bushveld. The standard of accommodation ranges from luxurious to downright decadent, these are the places to see and be seen!
A typical day on safari:
Your day starts with an early wake up call and tea or coffee on the terrace before heading out for an early morning game drive. On your return to the lodge you will have be served a hearty breakfast including the full English.
If you are feeling energetic, your Ranger can take you for a game walk after breakfast. Not everyone has the nerve or the inclination to go walking in the bush, but we've always enjoyed the chance to stretch our legs. You'll get a chance to see, smell, and even taste some weird and wonderful things that you don't experience on the normal game drives.
Back to camp in time for a buffet lunch, and then spend the rest of the day relaxing with spa treatments or trying to swim off some of the meals in the pool! Some lodges have open air or air-conditioned gyms for those feeling more energetic.
After tea is served, you'll head out for another game drive, stopping later for sundowners in the bush. Come back in time for drinks in the bar, a tally of the day's game sightings and then a superb dinner under the stars in the Boma, around a log fire.
It goes without saying the food is superb with European dishes and local game on offer, we challenge you not to put on any weight during your safari stay!
Tell us the kind of accommodation you would like, and we can recommend something to suit your taste and budget for a safari holiday in South Africa to remember.
Speak to one of our Kruger safari experts on +44 208 249 5919 (UK) or +65 919 412 56 (Asia). They will be happy to advise on safari lodges, what you can expect to see, and the best time to go on safari in the Kruger.
You can view some of our top Kruger Safari Lodge accommodation suggestions here.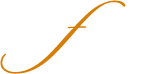 Email Us
info@outofafricatravel.com