Mount Edgecombe Estate sits just outside central Durban and consists of two championship golf courses. Rebranded in 2018 as The Woods at Mount Edgecombe and The Lakes at Mount Edgecombe, the two courses underwent extensive refurbishment along with the facilities. The Woods is parkland golf on the estate's older course, whilst The Lakes, with its hillier terrain, is named after the lakes which around the course is centred.
The Woods course underwent a significant re-routing of its layout due to the construction of a new par-3 in 2017. This hole was originally the par-5 fifth, which was flanked by estate homes on the left and a busy road on the right outside the boundary fence. Too many golf balls were going astray, so it was modified for safety. The renowned course designer Peter Matkovich was able to adapt the layout to incorporate a  superb downhill par-3 in its place which is now the seventh. Water on the left of the green makes it a tricky proposition.
The effect of the new layout was to lower the course par from 72 to 70, with five par 3s. The subsequent re-routing of other holes on each nine was then needed to create a better balance of holes in terms of overall length and design variety.
The two clubhouses have now been almagamated into one main facility and a cafe has been opened by the Pani Dam in place of the old Course Two clubhouse offering on course sustenance.
The signature holes of the Woods course are also known as 'Amens Corner'. They consist of the 14th to 16th holes and have water hazards that play a part in all three of them. Water guards the green on the par-five 14th, followed by a dam that has to be carried to reach both the par-three 15th and par-four 16th hole.
The Lakes also has its fair share of water hazards, and is fairly undulating but is a lot wilder in terms of surrounding vegetation, and wildlife, with an abundance of bird life. The fairways are bordered with indigenous trees and shrubs.
The Mount Edgecombe Estate is located just outside the city, just off one of the main highways, and is easy to reach from hotels in and around Durban. There is a golf lodge on site at Mount Edgecombe which offers comfortable rooms with nice views over the course. It would be a little limiting for anyone staying more than a couple of nights but offers affordable accommodation for golfers keen to play at Mount Edgecombe. We recommend the golf course for self drive golfing holidays in Durban.
For more information about playing at Mount Edgecombe and South African golfing holidays, contact us here or call +44 208 249 5919 to speak to our South Africa golf holiday's team.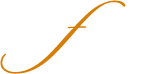 Email Us
info@outofafricatravel.com

Mount Edgecombe Golf Course Information
The Woods at Mount Edgecombe
Holes: 18
Par : 70
Type: Semi Links Golf Course
Length Mens White: 5619m
Length Ladies Red: 5040m
The Lakes at Mount Edgecombe
Holes: 18
Par: 72
Type: Semi Links Golf Course
Length Mens White: 5811m
Length Ladies Red: 4986m
Facilities:
Pro shop
Driving range
Club hire
Carts
Halfway House
Restaurant
Lockers
Accommodation on site (B&B Lodge)