The Garden Route runs along a scenic stretch of coastline beginning in Mossel Bay and ending in Port Elizabeth, (although we include Hermanus courses as well). It is perennially green and therefore a fantastic location for golf courses, with some of South Africa's top rated courses along the route. Styles of courses are either parkland, using the natural lakes and rivers of the region, or dramatic coastal links style courses that wind along the cliffs of the Indian Ocean.
The Garden Route is one of our most popular destinations for golf holidays in South Africa. Generally our guests choose to self-drive, starting from Cape Town and ending the trip in Port Elizabeth which is 800km along the coast. We recommend at least 10 days for the trip but 2 weeks is better, giving you more time to stop and enjoy the scenery and the golf courses.
For many the high light is a round on the Links course at Fancourt, which is currently ranked as the top course in South Africa. However there are many other good courses which should not be over looked. We have listed the favourites but can advise on others that have not been reviewed, such as Plettenberg Bay, George Golf Club and Kingswood.
We offer a wide choice of accommodation along the Garden Route, including  'Bed and Breakfasts' up to 5 star hotels. You tell us what you prefer and we can suggest places to suit you. There are some small owner-run B&B places that we particularly like, some quite basic and then others that would fall into the more up-market 'boutique guest house' category. We would be happy to discuss your requirements and suggest something that we thought was appropriate.
The Garden Route has the added bonus of safari game lodges close by, particularly towards the end at Port Elizabeth. It is possible to end your golf tour with a couple of nights on one of the private game reserves, such as Shamwari or Pumba.
All of the courses welcome visitors on golfing holidays in South Africa throughout the week. Sometimes it can be difficult to get a tee time over a weekend, but we have a good working relationship with the different clubs, and can generally get a booking. However for that reason we try to plan itineraries where the weekends are spent sight seeing to avoid when the courses are most busy.
Call us on +44 208 249 5919 (UK) or +65 919 412 56 (Asia) if you would like a copy of our brochure or some advice about a South African golfing holiday. Our experts will be happy to help, or you can contact us here.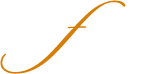 Email Us
info@outofafricatravel.com