Often referred to as the Zulu Kingdom, KwaZulu Natal is a coastal province in the east of the country. It stretches from the sunny temperate coast on the edge of the Indian Ocean to the rugged mountains of the Drakensberg Mountains, one of two World Heritage sites in the province. KwaZulu Natal offers a unique chance to enjoy a traditional safari holiday and also incorporate some time on the beach or do some diving nearby.
The Hluhluwe-Umfolozi Park is one of the oldest and most prestigious of the South African game parks. Located 280km north of Durban, this 960km wilderness has a warm and moist climate. Hluhluwe Umfolozi is home to 1,600 white rhino and 370 black rhino – an impressive number which means you are very likely to see one or both species. It also contains the rest of the Big Five; buffalo, elephant, lion and leopard, as well as many other species including blue wildebeest, zebra, giraffe waterbuck, nyala, kudu, bushbuck, warthog, cheetah, hyena and jackal plus about 24,000 impala!
The Greater St Lucia Wetland Park spans 280km of coastline and is South Africa's third largest park. It is made up of around 328,00 hectares of pristine natural ecosystems including swamps, lake systems, beaches, coral reefs, wetlands, woodlands and coastal forest. Fed by five rivers, this is home to a rich diversity of fish, birds and animals. Game such as giraffe, leopard, buffalo, rhino and elephant can be viewed around the lakes, whilst colourful birds populate the water's edge.
Bounded by Swaziland and Zululand in the west and Mozambique to the north, Maputaland is KwaZulu-Natal's northern-most region and is a largely flat area of game parks, wetlands and marine reserves. Sparsely populated, this region is one of the most unspoilt areas of the province, and a region where the wonders of the true African bush can be experienced first-hand.
Just a short drive away, the Sodwana Bay National Park has gained an international recognition as being a top dive and snorkelling site due to the variety of coral reefs, excellent visibility and phenomenal sea life. More than 1200 species of fish are found at Sodwana Bay and are abundant on and around the various reefs of hard corals, pinnacles, buttresses, caves and blow holes. The diving is good all year round.
Sodwana also has five species of resident turtles that regularly frequent the shores. Two of which, the Loggerhead and the Leatherback visit every year during the months of November through to March, to lay their eggs. There are only a few of these sites in the world and Maputaland boasts the longest running protection programs for turtles in the world.
Speak to one of our South Africa safari experts on +44 208 249 5919 (UK) or +65 919 412 56 (Asia). They will be happy to advise on safari lodges, what you can expect to see, and the best time to go on safari in the KwaZulu Natal.
You can view some of our top KwaZulu hotels and safari lodge suggestions here.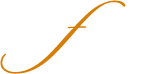 Email Us
info@outofafricatravel.com